Time passes and prices fall, at least for services
The presentation of Apple's new products entitled "Time Flies" was another event without press or audience after the keynote opening the WWDC conference. I have to admit that they are better than those in which information about new products is interrupted by applause or shouts of admiration. I wouldn't be surprised if Apple decided to keep this formula after the pandemic has subsided.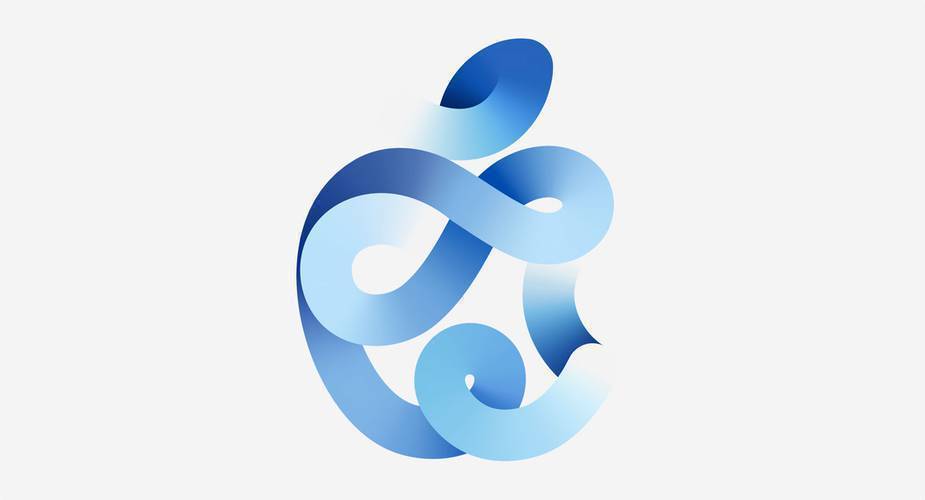 This time, Apple "didn't bring" actually any news in secret until the day of presentation. Everything that was shown yesterday has been discussed for at least several weeks now. However, it was not without admiration, at least in my case, but let's start from the beginning.
Apple Watch Series 6
The new Apple Watch - the sixth series - will not differ in appearance from the fifth series. The changes are sewn inside but also on the underside of the envelope, which is in contact with your wrist. The Apple Watch Series 6 is equipped with a sensor to measure blood oxygen saturation. It measures the saturation in the range of 70 to 100 percent, which is completely sufficient. Less than 85 percent should already be contacted by a doctor. The measurements are taken by the user or automatically when his or her body is at rest, e.g. while sleeping. Data on oxygen saturation of blood will of course be available in the Health application. The oxygen saturation sensor uses red LEDs, which are placed next to the green ones belonging to the pulse meter.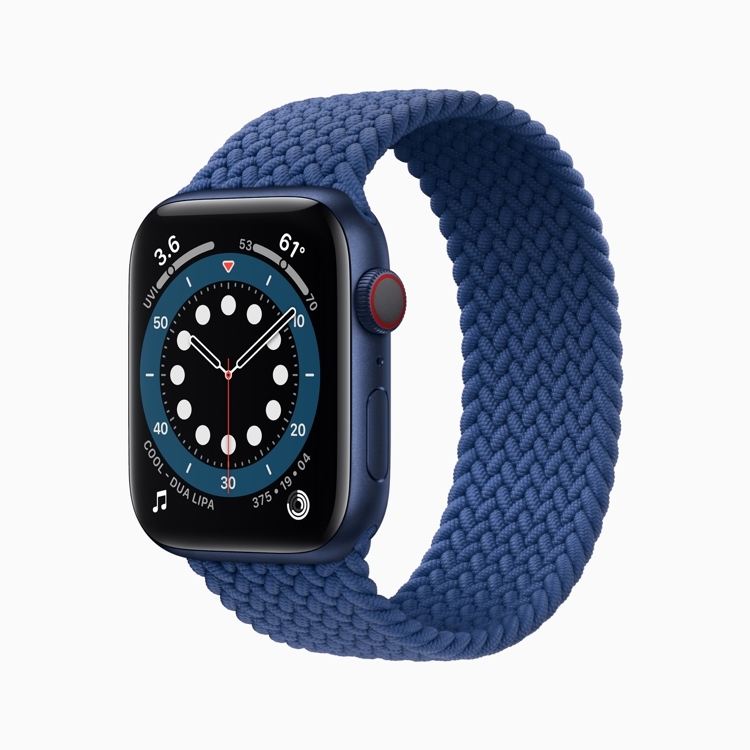 Apple Watch Series 6 is also equipped with a new S6 SiP (System in Package), which works up to 20 percent faster, according to Apple, allowing the application to run 20 times faster, while maintaining the same 18-hour battery life as previous models. A full charge takes only 1.5 hours. The watch of the sixth series also includes a U1 chip with Ultra Wideband antennas, which will allow it to be used, among other things, as a car key (Apple announced this feature during the keynote opening the WWDC conference). Apple Watch Series 6 is also equipped with a new, constantly working altimeter, which recognizes even such small differences in height as 30 centimeters. The current altitude can now be presented at one of the new "complications".
Also, the new colors, including blue and red (PRODUCT)RED, are also mentioned. The version with a steel envelope is also available in a graphite envelope.
Prices of Apple Watch Series 6 start from $399 for 40 mm version and $429 for 44 mm version.
Apple Watch SE
For several years, Apple maintained an Apple Watch Series 3, which was to be a cheaper alternative to the latest models. However, time is running out (hence the name of the event) and also the cheaper alternative needed refreshing. The third series was replaced by a new Apple Watch SE.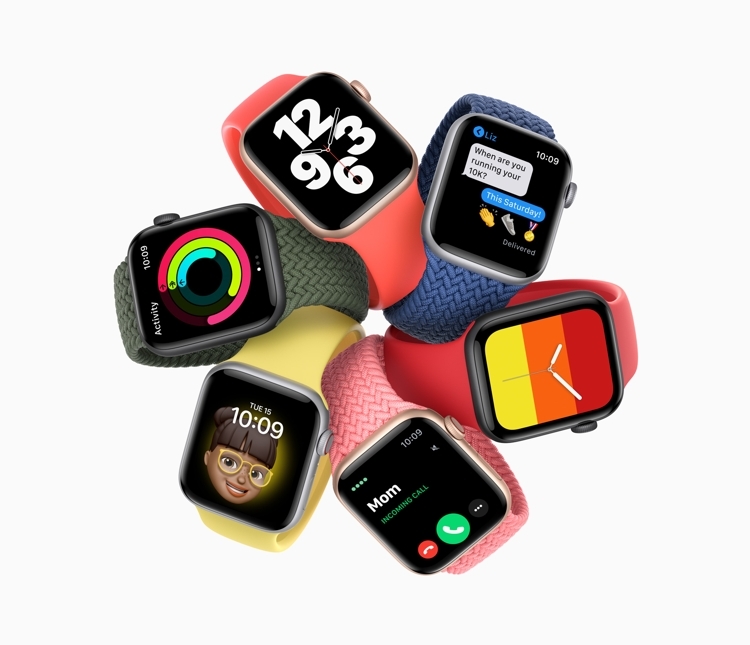 The device looks like the watches of the fifth and sixth series. It is the same size (40 and 44 mm), so it has a larger screen in relation to the third series. Inside is the S5 chip, as well as the same accelerometer, gyroscope, compass and constantly operating altimeter as in the sixth series. The watch also has a fall detection function and emergency call and a noise sensor with a dedicated application in the watchOS system.
What is not included in the Apple Watch SE is of course the ECG and the oxygen saturation sensor introduced in the sixth series.
Prices of Apple Watch SE start from $279 for 40 mm version and $309 for 44 mm version.
Family Setup
Along with the new watches, Apple has also shown a new feature called Family Setup, which allows you to configure Apple Watch for children. It offers, among other things, the possibility to use optimized activity circles for children. It introduces the Schooltime function, which is designed to allow them to focus during their schooling. The service also includes Apple Pay and, in selected countries, the Apple Cash Family function, allowing parents to transfer small amounts of money to their children, which they can spend by paying with a watch configured in the Family Setup. However, it is unknown whether this function will work in Poland.
It should also be noted that the Family Setup function will only be available for watches with a mobile network connection. Thanks to this, parents will have contact with their children all the time.
Apple Fitness+
Rumors have been confirmed that Apple will launch another paid service, this time created for Apple Watch users who are active in sports or just training. Apple Fitness+ offers a constantly updated collection of training videos with trainers, synchronized with the Apple Watch exercise app and displaying on the iPhone, iPad or TV with the connected Apple TV its current statistics.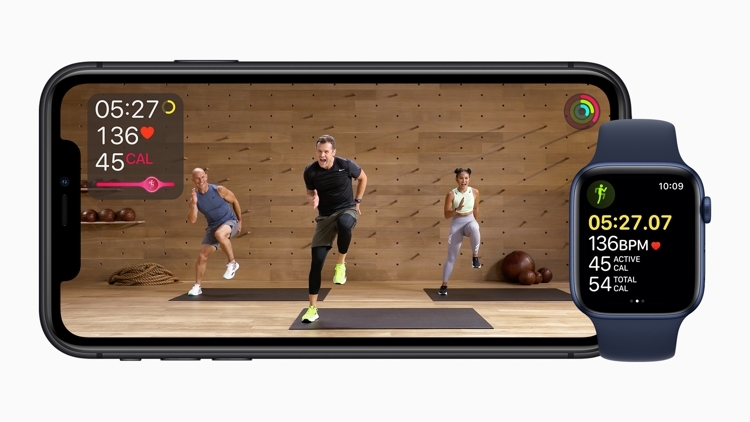 The Fitness+ service will be available directly in the Fitness app in iOS and, as with music tracks in Apple Music, will recommend new exercises to the user based on their activity history.
The Apple Fitness+ service will include: cycling, treadmill, rowing, HIIT exercises (very intense short activities interspersed with the quieter ones), Yoga or dancing.
Unfortunately, Fitness+ service will be available in limited number of coutries. In the United States its monthly fee will be $9,99. Paying in advance for whole year is cheaper: $79,99.
Apple One
Apple has been intensively developing and expanding its range of services for several years. They are an increasing source of income for the company. However, most of them still have to compete with big players: Apple Music with Spotify, Apple TV+ with Netflix, HBO GO, Disney+ or Prime Video, games in Apple Arcade with large consoles and Playstation Plus subscriptions, and finally iCloud with Dropbox or Google Drive. There is also Apple News+ service available in selected countries. Paying for all of them is currently an expense of over 100 PLN - at least in my case. So Apple has decided on a seemingly surprising step, a common, much lower fee for all these services within one of the Apple One packages.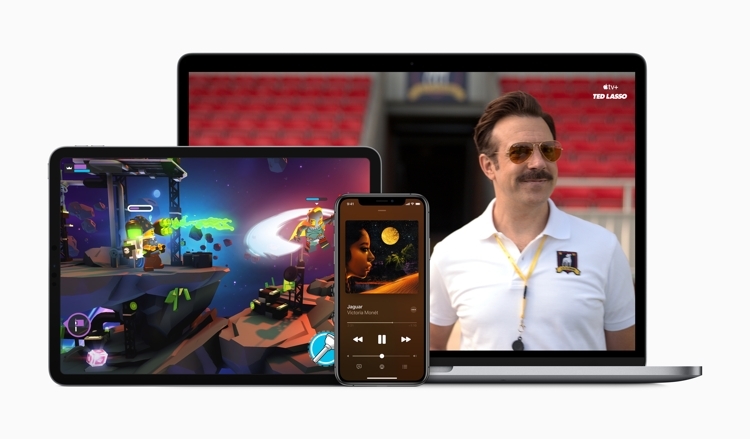 Available plans in USA:
Individual: Apple Music, Apple TV+, Apple Arcade and 50 GB iCloud $14.95/mo
Family: Apple Music, Apple TV+, Apple Arcade and 200 GB iCloud for $19.95/mo

Premier: Apple Music, Apple TV+, Apple Arcade, Apple Fitness+, Apple News+ and 2 TB iCloud for $19.95/mo

Here in Poland only two packages will be available (due to unavailability of Apple News+ and Fitness+):
Individual: Apple Music, Apple TV+, Apple Arcade i 50 GB iCloud 24,99 zł / mc

Family: Apple Music, Apple TV+, Apple Arcade i 200 GB iCloud za 39,99 zł / mc

This is what my current charges for Apple services look like:
Apple TV+ 24.99 PLN
Apple Arcade: 24.99 PLN
Apple Music (family): PLN 29.99
iCloud 2TB: 39.99 PLN
All in all: 119.96 PLN.
Choosing a package for the family and retaining the iCloud 2TB subscription saves 39.98 PLN per month. This is almost 500 PLN per year, and these are already measurable savings.
Of course, this is not just about me or those users who already pay for Apple services, but about luring new ones. Those for whom the current, fragmented price offer is by no means attractive. By offering all its services in packages Apple also wants to take some of its customers away from other players, especially Spotify.
Eighth generation iPad
Apple also presented the new eighth generation of the basic iPad model. The device has not changed its form. It is still a classic design with a Home button with a built-in Touch ID fingerprint reader and a 10.2" screen. Inside, however, is the A12 Bionic processor - the same one that drives, among others, iPad Pro. It should be mentioned that in the seventh generation model there is already quite an old A10 chip. The new chip with Neural Engine will be useful in applications using machine learning or AR.
The eighth generation iPad now supports the first generation Apple Pencil stylus, which will certainly be useful in education.
Eighth-generation iPad prices start from $329.
iPad Air
New iPad Air is a device closer to iPad Pro. The Home button has disappeared, but there is a live design that has just been moved from the Pro series, a 10.9 inch diagonal screen, occupying almost the entire front panel with frames of equal thickness. There is also a flat back with a protruding camera (the same as in iPad Pro), a USB-C port instead of the Lightning port, a Smart Connector for connecting keyboards and a magnetic holder with a charger for the second generation Apple Pencil stylus. When you look at the new iPad Air you can easily confuse it with the previous generation iPad Pro.
The new iPad Air introduces one important novelty that has been discussed in recent months. It is not equipped with a Face ID scanner, but still has a Touch ID/ Fingerprint scanner. This is a sign that in the future also iPhones can be equipped with it again, giving the user a choice of biometric authentication. Inside the new iPad Air is the A14 Bionic processor. At the moment it is the only device equipped with this chip.
Finally, the new colors in which this device is available are also mentioned. Apart from silver and star gray, there are also pink gold, green and sky blue.
The prices of the new iPad Air start from $599.
Apple's pandemic schedule or iPhone twilight?
Apple didn't show the new iPhone and Tim Cook didn't even say a word about it. It is said that the company will show it in October. So far, for many years, it was in September that Apple presented new iPhones, which a few days later were on sale. Of course, the change may be related to the COVID-19 pandemic and the resulting delays. However, I think that just as in the case of these presentations without an audience, there may be a permanent change and postponement of subsequent iPhone launches. Smartphones - not only those from Apple - are to a large extent already finished or complete products in their form. Of course, they can be made more appealing by adding folding screens and other fountains, which some technological bloggers or journalists are excited about, but this will not change the fact that smartphones are already in a certain form, and many more will not be allowed to get out of them. At some point, the release of new smartphones every year will no longer make sense. In my opinion it is no longer there. I think that the release of a new iPhone every second year will arouse much more excitement than it does now.