iOS 14 introduced the App Clips function – small temporary installed applications on the iPhone, which user is to use in specific situations, without the need to install their large versions permanently. This can be useful for various types of applications related to specific services or infrastructure, but can be used in a different way, as a kind of demo of what a given program or game can do. This is how the developers of Phoenix 2 used the new feature.
By accessing the home page of a game on the iPhone in Safari, the user can run the demo of the game in the form of a clip that will not be installed permanently. Just tap on the "Play" button, which is visible at the very top of the page.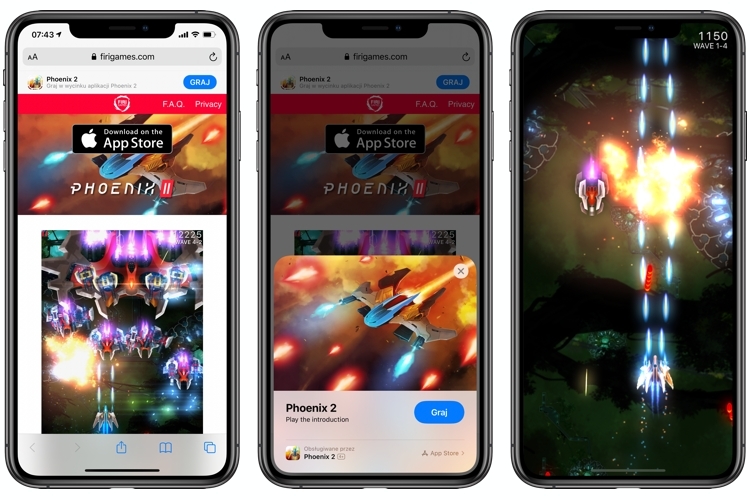 The clip includes the first level of Phoenix 2. When the game is finished, a link to download the full version from the App Store appears.
Source: TouchArcade