Razer Kishi - game pad for iPhone
Game controllers definitely improve the convenience of playing on mobile devices not only those from Apple. You can connect many different devices of this type wirelessly to your iPhone or iPad. The newest one - Razer Kishi - is designed exclusively for iPhones and turns them into a real mobile console.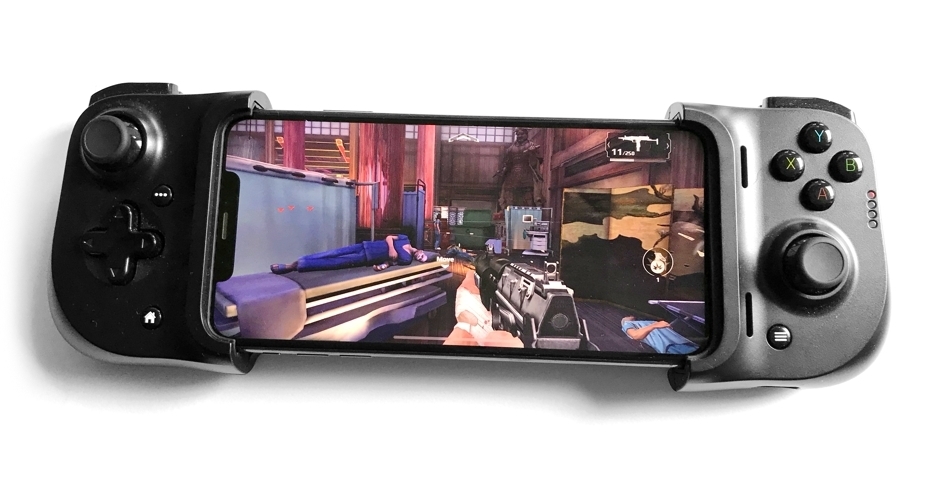 Razer Kishi is a controller that overlaps both sides of the iPhone. So the device consists of two parts connected by a flexible tape (which also contains wires connecting both parts) with a special buckle that connects them together when the controller is not used.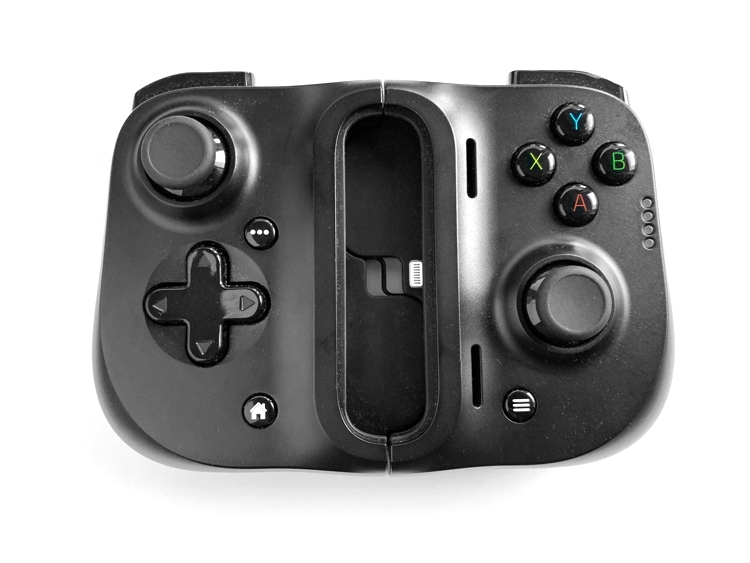 The layout of the analog joysticks and keys is similar to that of the XBox controller. So we have two analog clickable joysticks, action buttons and a d-pad in alternate arrangement. On the right side there are the action buttons (A,B, X, Y) and the joystick below them. There is also a device indicator and menu button. On the left part there is the left joystick and under it the d-pad (directional buttons) and the Home button. On each part there are also trigger buttons under the index finger, that is L1 and L2 and R1 and R2 respectively. All of them work perfectly.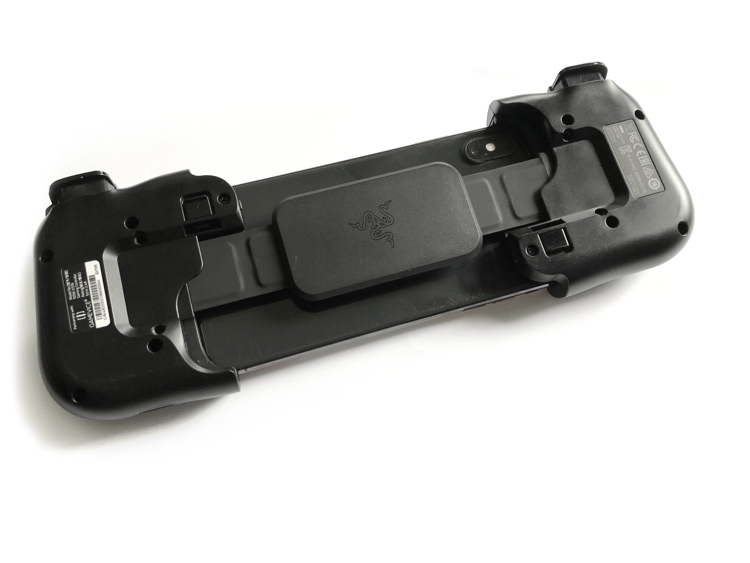 As I've already written, each part is placed on one of the sides of the iPhone. However, there is no freedom here. The Lightning port must be on the right side. What is important is that the Razer Kishi controller works with many iPhone models. I tested it with iPhone XS Max, iPhone 7 Plus and iPhone 6 Plus. So I have to point out that they all have similar sizes. Silicone liners for smaller models were also included. With all the iPhones I tested it with, it worked equally well, although you have to remember to keep the Lightning port on the iPhone clean (it is worth to clean it from time to time with a dry toothbrush for example), so that the controller does not lose connection with the iPhone.
Together with the iPhone, the design resembles a portable game console and is quite large and has a wide range of buttons and joysticks. Not everyone will like it and in fact when it comes to convenience Razer Kishi has gathered different opinions among avid players in my family.
The device works with all games that support game controllers and I didn't encounter any problems here. It's a pity that there are still a lot of good titles that don't offer such support. In those games that support the game pads, Razer Kishi works flawlessly. The keys and joysticks work confidently, although I personally prefer a PS chip to an XBox. However, I will stick to the fact that the design seems to be a little unstable. Both parts can be moved slightly forwards or backwards. Maybe that's what it's all about, so that it's not all fixed and the construction reacts to the player's hand movements, but I don't like this slight movement of these elements.
What I like about Razer Kishi is that it doesn't have to be charged separately (power supply comes with the iPhone) and you don't need to use Bluetooth. The right part of the game pad (the one which is connected directly to the iPhone) is equipped with a Lightning socket, thanks to which you can charge your phone while playing.