The TCL brand this year introduced several new interesting TV models, one 8K QLED - X815 - and two 4K QLED - C815 and C715. The latter with a screen with a diagonal of 55 inches I had a chance to test recently.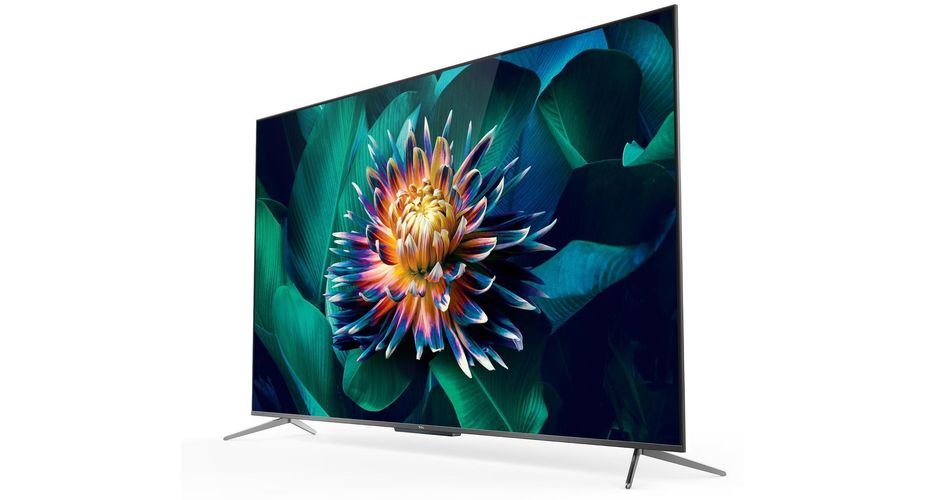 TCL C715 TV looks very good. It has a slim silhouette with small metal frames. The device has QLED VA panel of 4K resolution with support for HDR 10, HDR 10+ and Dolby Vision. I will focus mainly on the picture, because currently on the Polish market TCL has become a serious competition for Samsung offering relatively inexpensive TVs with QLED panel.
QLED VA panel, refreshed at 60 Hz, provides a very good level of black and contrast, thanks to 1296 contrast zones. It looks really good, despite the fact that the screen has edge illumination. The TV can handle both Dolby Vision and HDR10 movies available on popular VOD services and 4K images as well as lower ones like Full HD or HD. The latter scaled up so that the images are sharp and clear without jagged edges. The C715 also performs very well in games and offers a suitable mode, which must be activated manually. The input lag declared by the manufacturer is only 8 ms, which should satisfy most players. It is only a pity that the panels used by TCL are not brighter. They only offer a maximum of 400 rivets.
The TV is equipped with standard 10W speakers each, which are completely sufficient to watch TV. It is also possible to watch movies (especially those in which voice predominates, not music), play games and even listen to music. TCL boasts, of course, that a TV can compete with a home stereo, but it all depends on who has what stereo at home. With the picture quality offered by this TV it is definitely worth to equip it with an additional soundbar. Such TCL device also has in its offer (more about it soon). What's important, the TV supports Dolby Atmos, so you can connect the appropriate soundbar to it and enjoy the surround sound.
TCL has been using a proven solution from Google, the Android TV system, in its smart TVs for years. In C715 model it is Android 9.0, which works reliably and is slightly faster than in 55EC78 model described by me a few months ago, although both devices have the same quad-core processor Cortex A55 and 2G RAM. However, the differences are not significant and I had no reason to complain about that TV set. The only thing that you can stick to in TVs with Android TV and different brands is the runtime. This does not last forever, of course, but it is clearly longer than in the case of TV sets with dedicated own system.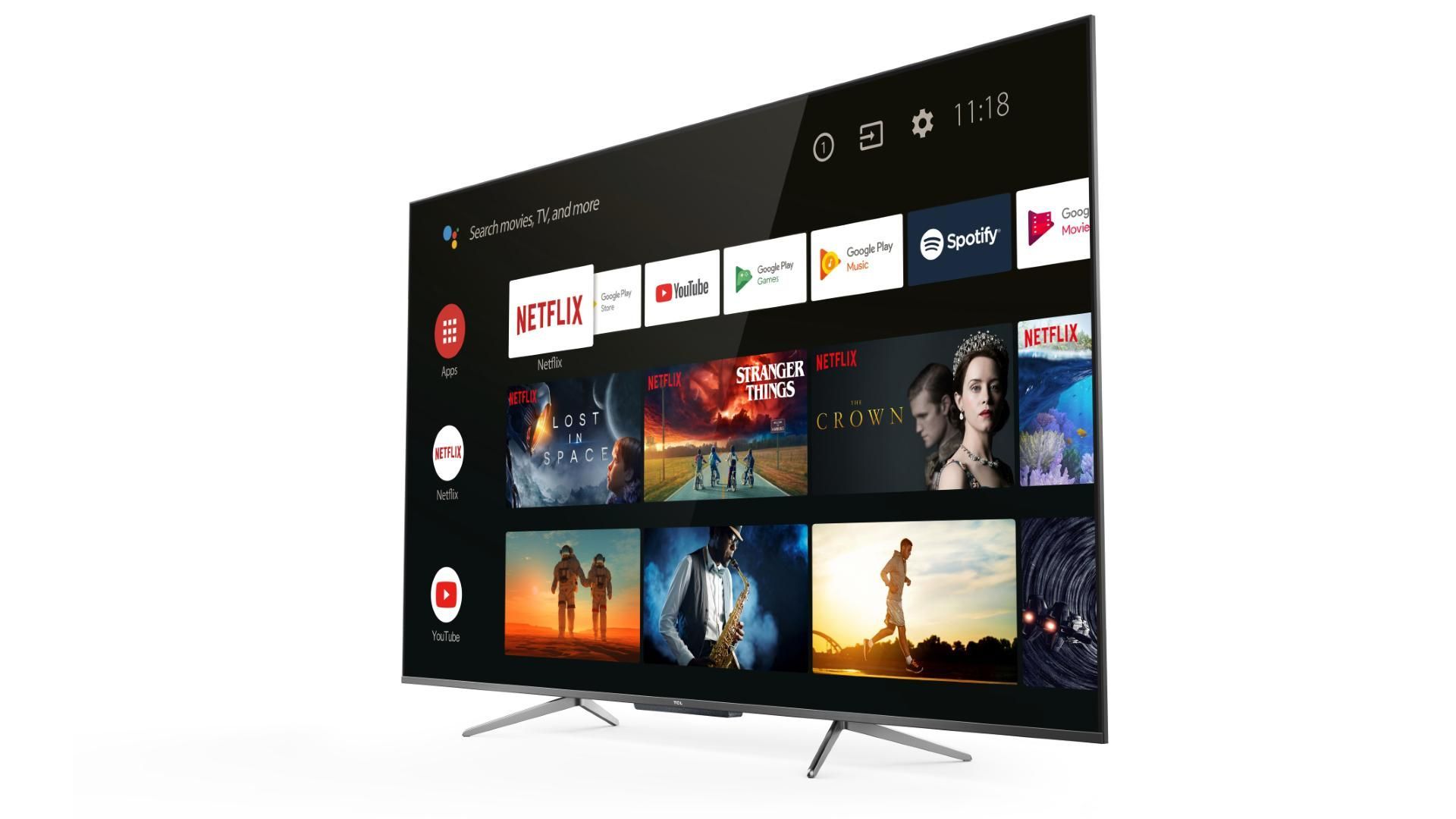 The choice of Android TV is understandable. It is a popular and open platform, used by many manufacturers. The Play store is also full of applications from various VOD services and TV stations. This will be especially useful in specific TV channels or services, whose applications are often in vain for Tizen (Samsung) or webOS (LG) systems. On the other hand, however, the quality of applications available in the Google Play store is different, but the TV producer has no influence on that.
Of course, as a user of Apple products, buying movies in iTunes and using Apple TV+ I can complain about the lack of Apple TV application for Android TV. However, in my opinion this is already Apple's fault. I expect that sooner or later a version for this operating system will appear. Apple is more and more interested in making the films and series offered by its VOD service available to the widest possible audience.
The system as well as the whole TV can be controlled with a remote control or Android TV application on a smartphone (working properly like a remote control). In addition, C715 offers voice control with four built-in microphones.
The TV is equipped with three HDMI inputs, one of which supports ARC (audio return channel for connecting the soundbar), two USB ports, Ethernet port, antenna port, optical AV output and headphone jack. C715 can connect to the network wirelessly, supports both 2.4 GHz and 5 GHz WiFi.
TCL with its C715 model proved that a relatively inexpensive TV set can offer a very good quality image generated by the QLED 4K panel without any compromise.
Images: TCL