Last year Logitech released the third generation of one of the best mice on the market - MX Master. This year it was released for Mac. Following the blow, Logitech also released a mobile mini version of this great design - MX Anywhere 3.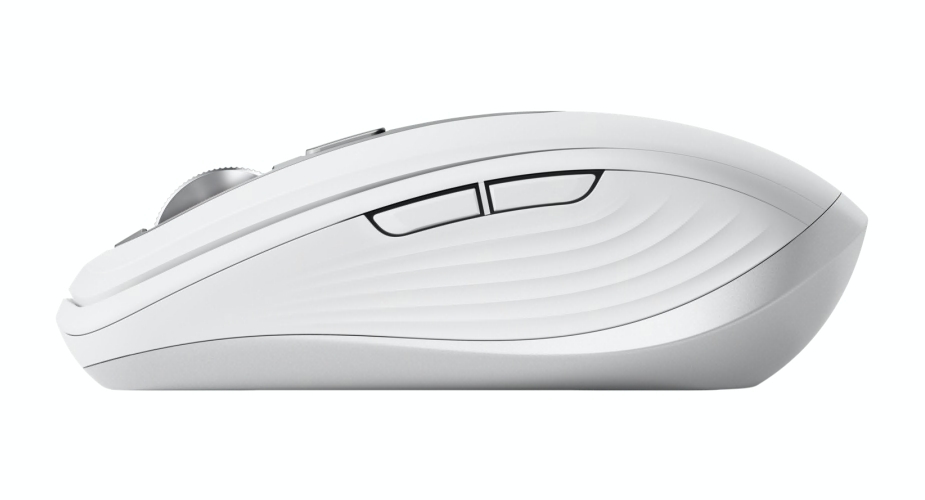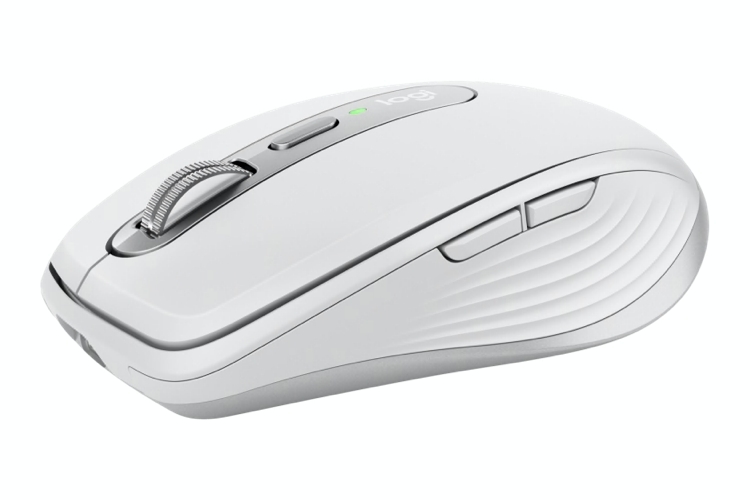 MX Anywhere 3 is almost twice as small as MX Master 3, so it can be easily carried in a bag or backpack next to your laptop or iPad. Of course, the smaller size is associated with some compromise. The Logitech MX Anywhere 3 is not as ergonomic as the mentioned MX Master 3, but its shape still allows you to position your hand comfortably and work for a relatively long time without tiring your hand, although if you plan a really long stationary work, you better opt for the MX Master 3.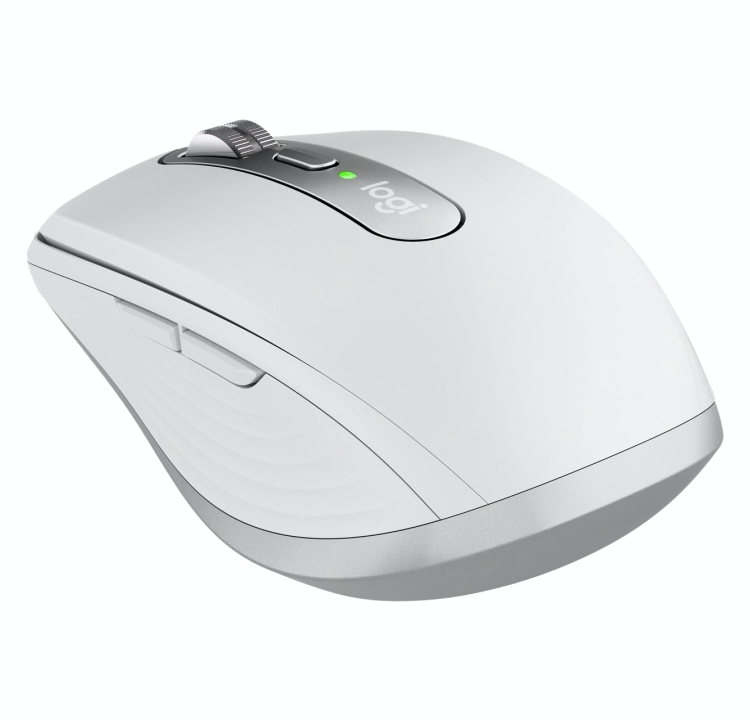 MX Anywhere 3 also offers the most important elements of its bigger and older sister. It is a steel MagSpeed magnetic scroll wheel, which can work in two modes - a ratchet (using a magnetic latch) with a clear stroke and a second one, in which the wheel rotates freely (by changing the polarity of electromagnets). It works exactly the same way as in MX Master 3 and MX Master 3 mice for Mac and the same way as in the larger models, the button located just below the MagSpeed wheel is used to switch modes.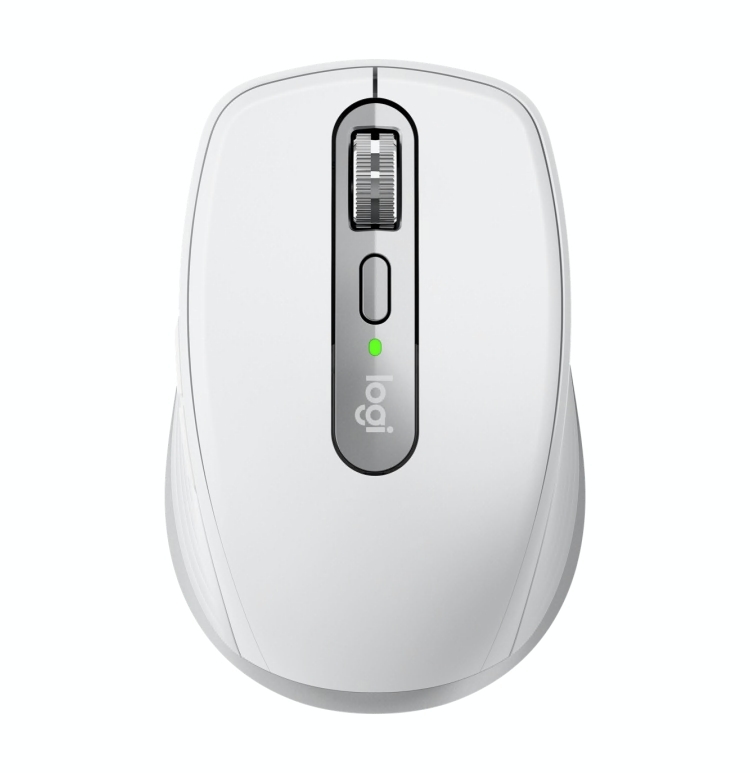 On the left side of the mouse there are two programmable buttons (in Logitech Options), which allow you to assign additional functions in some - supporting Logitech mice - programs (Safari, Chrome, Adobe and Microsoft software packages). Unfortunately, their list has not expanded since last year. Side keys also allow you to activate horizontal scrolling with MagSpeed wheel (large MX Master 3 mice have a separate roller for horizontal scrolling under your thumb).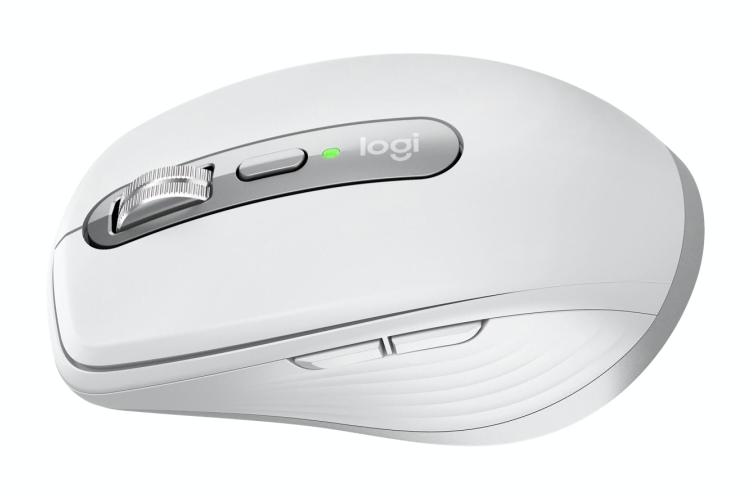 The mouse is very sensitive and works flawlessly on any flat surface, wooden desk top, cafe table, glass, sofa backrest. I also tested it on stone and concrete surface.
Problems with the stability of the connection between Logitech mice and Poppies since the introduction of MX Master 3 for Macs are probably a thing of the past, because MX Anywhere 3 has been working steadily for the last two weeks.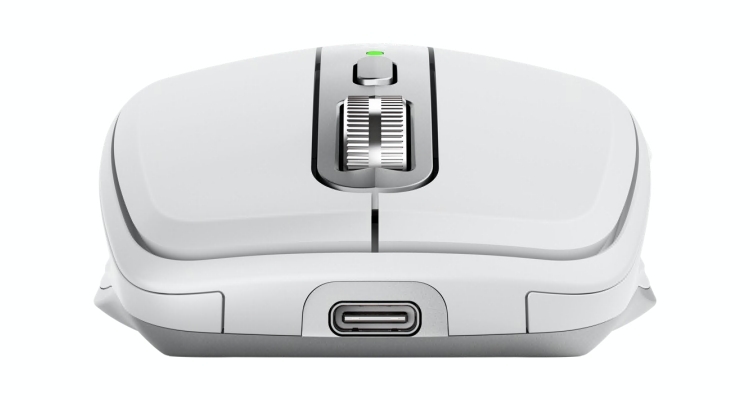 Logitech declares that MX Anywhere 3 works on one battery charge for 70 days and one minute charge allows for another three hours of work. These are very good results, although I admit that I haven't had the opportunity to check whether the manufacturer's declarations are true. Two weeks of testing is definitely not enough. I will also mention that the mouse is charged via USB-C socket. The old microUSB sockets are history.
In my opinion the Logitech MX Anywhere 3 mouse is definitely a device that will work well on the move or more widely outside the home or office. Due to its size it's not as comfortable as MX Master 3, but still in terms of ergonomics it outclasses Magic Mouse from Apple and replaced it in my backpack.