Watching my weight with Apple Watch
A few months ago one of my friends published a photo of us on Facebook that was taken over 20 years ago. In that photo I am completely different person, and I don't mean the time that passed that left wrinkles on my face. I am talking about my size.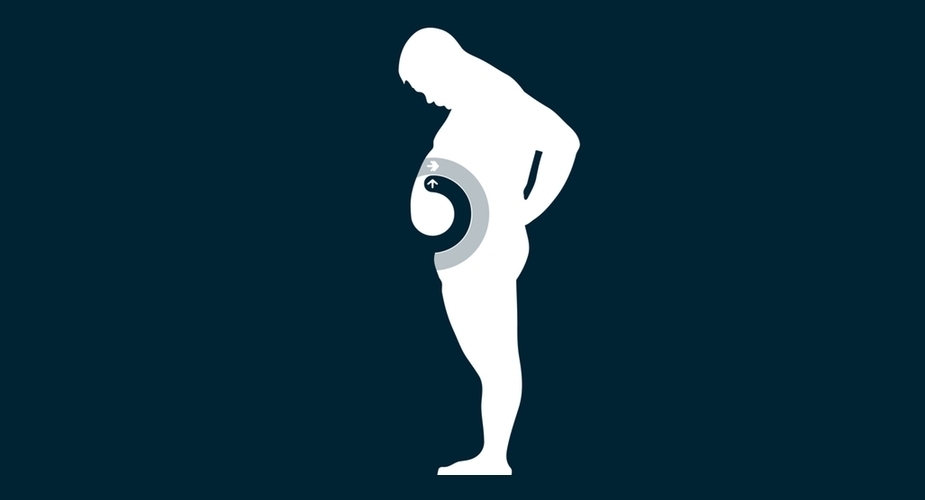 Over 30 kg (66 lbs) overweight - that's the effect of a sedentary lifestyle behind my desk and computer. Unfortunately, for a long time my XXL size wasn't enough motivation to work out on regular basis or just to be more active. My friends were witnessing kind of a flash in the pan on those occasions when I started to train intensively for a week or two. I am of the opinion that I didn't have a proper tool to remind me about activity goals I set. Well, I was using RunKeeper and the Steps+ app on my iPhone. I was even checking the Health app to see how many floors I climbed each day (living on the fourth floor of a building without an elevator kept me in relatively good physical condition over the years). Unfortunately, all the information that could inspire me to be more active or keep going with my goals was hidden inside those apps. The only exception was the Misfit app on my Pebble Watch that presented progress towards a daily step goal on its own watch face.
When I put an Apple Watch on my wrist for the very first time I already knew about its fitness features: the heart rate sensor, burned calories count, and distance recording. I optimistically assumed that it would help me keep my activity on a relatively high level. However at the beginning I was cheating myself with wishful thinking, as if the Apple Watch itself, like a device from a science fiction movie, would put an army of nano robots into my body. They would burn all the fat, cut my stomach size and "automagically" make me an in-shape and healthy person, and I'd wake up the next morning completely new. Unfortunately, or even luckily, that was not going to happen. I had to understand that the pleasure of achieving a goal is as big as the painful road that leads to it.
It turned out that the Apple Watch helped me in a much simpler way. It helped me to be motivated by keeping me updated -- without any hassle -- about my progress to achieving my goal, my daily level of actively burned calories, the duration of workouts and number of times I stood up during a day. It even reminds me to stand up and stretch my legs once an hour. Those notifications and standing up motivates me to do something else, like some simple exercises during a short break.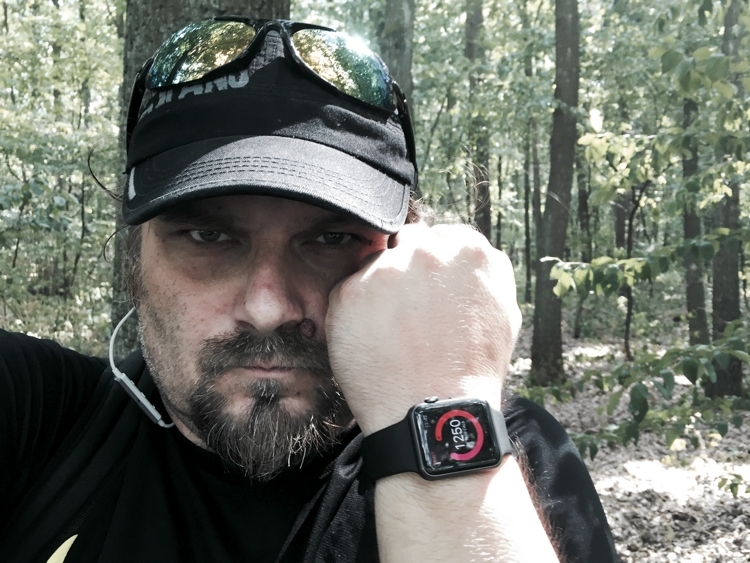 What motivates me the most are the progress rings. The smallest represents standing up and moving a bit, set by default to a few minutes every hour for 12 hours of day. The middle ring represents the daily duration of workouts, set by default to 30 minutes. The biggest ring shows the progress in achieving a goal to actively burn calories. I set it to 1500 calories per day.
Checking the time and my app notifications - and being an internet creature I do that frequently - I stare at those rings on the face of the Apple Watch, and I try to close those rings on daily basis. Maybe it is stupid, but this motivates me to go to the forest for a 6 mile walk or run for 30 minutes. There are days that I am not able to close those rings, but they are few and far between.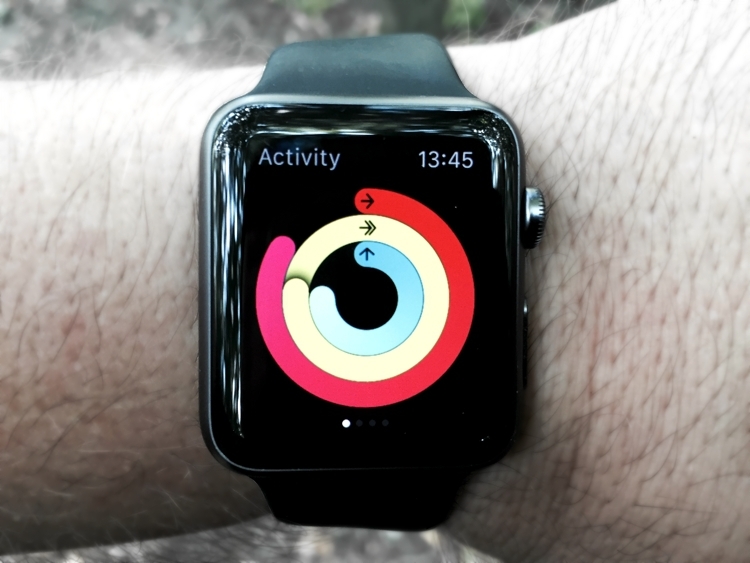 I don't mean that the Apple Watch is a magical device that will turn an overweight person like me into David Hasselhoff of "Baywatch". It reminds me about my goals, and the pleasure at the end of the day after achieving my goals and all the sweat and pain, is only mine.