The American auction house Doyle recently announced that on November 24th it intends to hold an auction of a fragment of the Apple II computer case, bearing the signatures of Steve Jobs and Steve Wozniak.
The starting price of the computer cover signed by the co-founders of Apple is expected to be $20,000, but representatives of the auction house estimate that eventually the item can be sold for up to $30,000. An Apple advertising banner from the early eighties is also attached to the cover fragment. Both items come from the private collection of Thomas Earl Neudecker II, who managed to get autographs of Jobs and Wozniak in 1984 during a Macintosh presentation. It is worth remembering that Jobs very rarely signed on Apple products.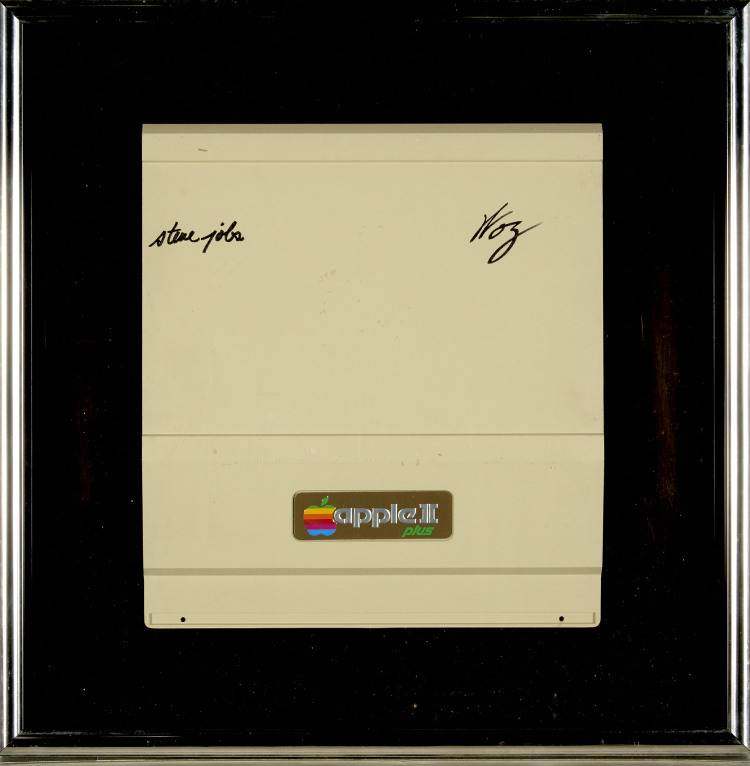 More information about the auction can be found on the official Doyle auction house website.