Philips Brilliance 329P9H
Monitors equipped with a USB-C socket with Power Delivery function allowing to charge the computer with one cable are becoming more and more common. However, not all monitors are compatible with every computer. Sometimes even the presence of a USB-C connector does not guarantee that you can connect it to your MacBook Pro with just one cable to transfer an image and charge your computer. Then you need to use a Display Port or HDMI adapter. So I appreciate those monitors that actually allow me to connect only one USB-C cable to my MacBook Pro and not to worry about anything else (of course I'm exaggerating here), and I had the opportunity to test it for the last two months. It was Philips Brilliance 329P9H.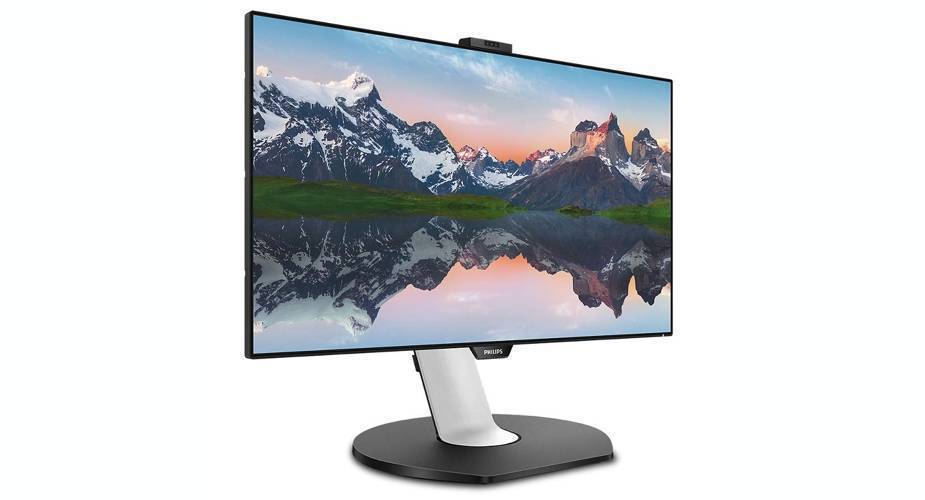 The monitor is equipped with a 4K IPS display (3840 x 2160) with a diagonal of 31.5 inches and a refresh rate of 60 Hz. It provides a wide viewing angle (the manufacturer declares 178°) with a slight decrease in brightness (actually, this is the case). The declared brightness of the display is 350 nits and the contrast ratio is 1300:1. Under all lighting conditions, the monitor performed very well, providing good contrast, sufficient and even brightness over the entire surface, without any visible drop at the edges, as well as color depth. I also did not notice any flicker.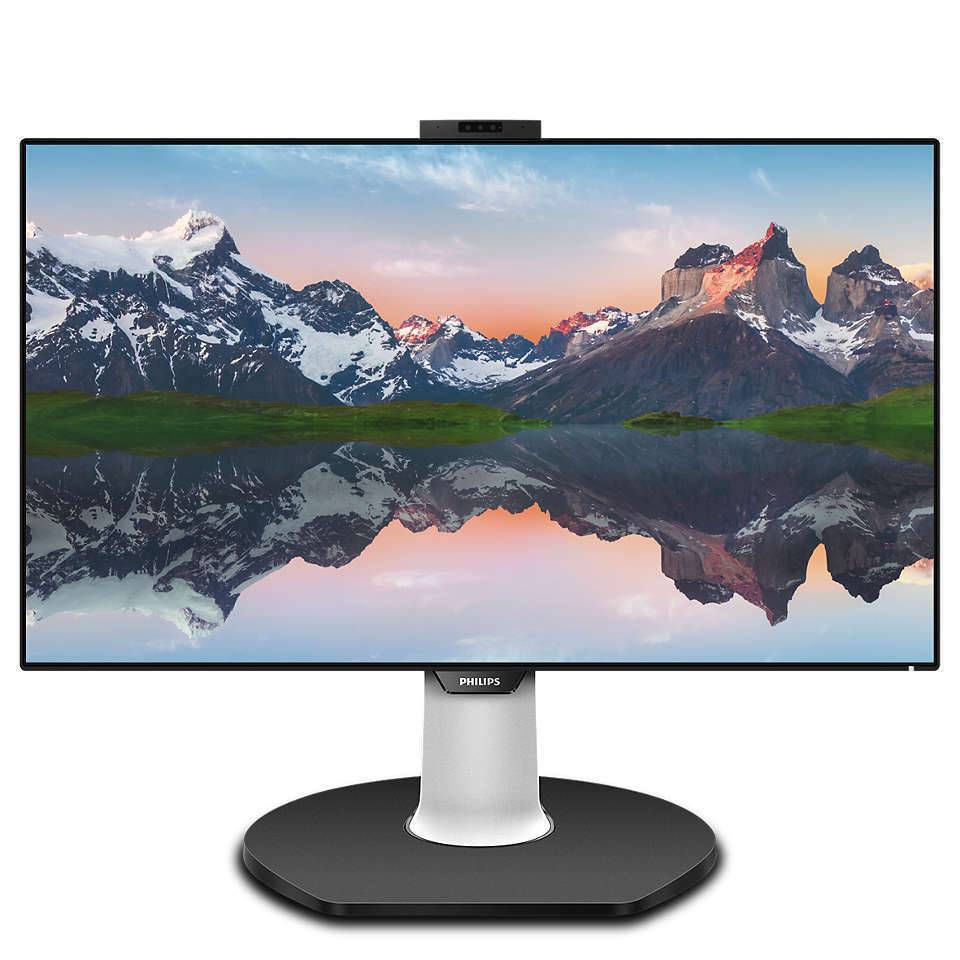 It is also worth mentioning that the monitor is equipped with an ambient light sensor, adjusting the screen brightness to the lighting conditions and a sensor that detects the presence of the user. With the energy saving function active, the image will be dimmed if the monitor finds that there is nobody in front of it. Philips uses matte matrixes in its monitors, which is of great importance to me because my workstation is located next to the window. Of course this does not mean that I can work in full sunshine without any problem, but in fact the monitor does not reflect too much light, which of course cannot be said about the displays in MacBooks.
Philips has been following a proven design for years. The monitors of this brand, especially those aimed at the more demanding user, look very similar. Their most characteristic element is their massive and heavy leg with a wide foot in the shape of a slightly truncated circle. It provides not only excellent stability but also a very large possibility to adjust the position of the monitor by moving it up or down, rotating around the vertical axis to adjust the inclination, as well as turning it vertically - if the work requires it. The 329P9H monitor is no exception in this respect. Most of the Philips monitors I describe have this leg.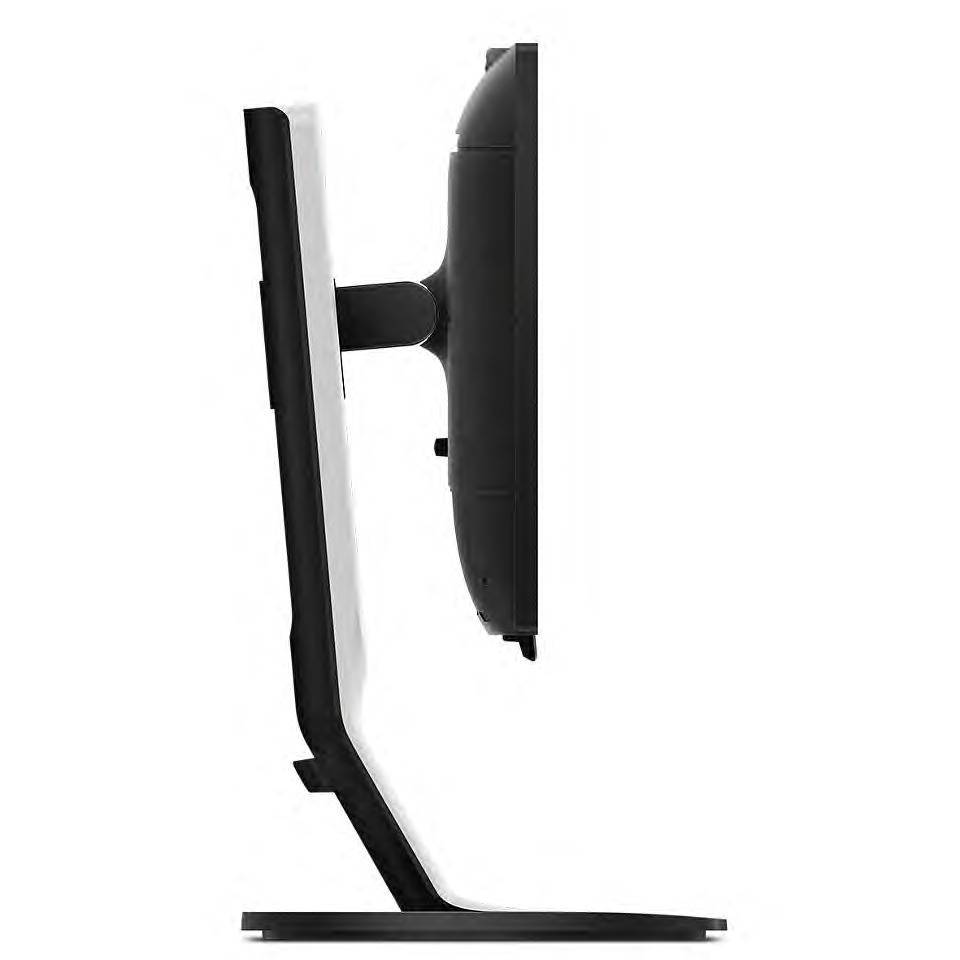 The control button panel is placed on the back surface at the lower right corner. Visually I have no objections to this solution but it is not comfortable to use. Navigation through the monitor's menu is a little bit of a blindness.
On the front of the monitor there is only a diode informing about the monitor mode and placed centrally under the lower edge of the logo. Similarly to the 272B7 monitor, also the 329P9H is equipped with a Windows Hello camera popping out from the top edge. It also works with a Mac when connected via USB-C.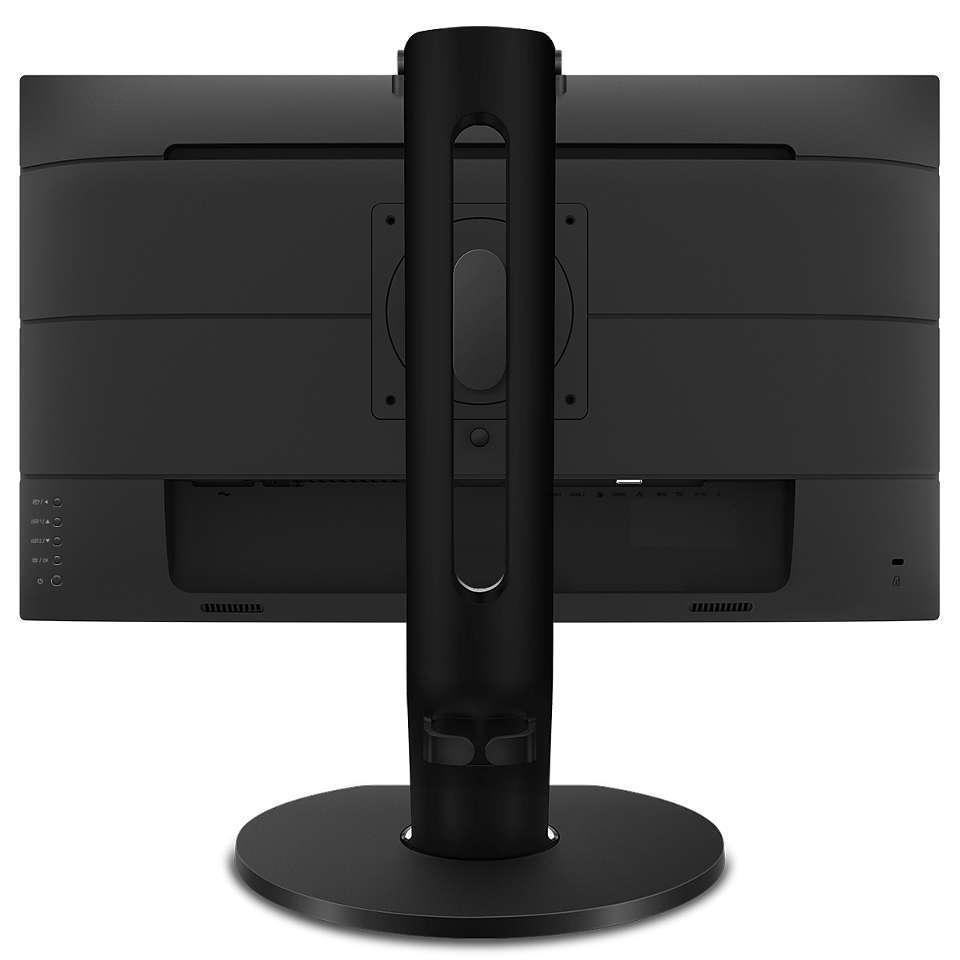 The monitor is equipped with a USB-C port with a Power Delivery function, which allows you to simultaneously transfer images to the monitor and load the computer. I hope that this solution will soon become a standard and will be available on all monitors. However, it should be remembered that when the monitor is switched off or in sleep mode the charging does not take place. I have already found out about this in the past when I left the whole set on and after going to sleep mode the computer stopped being charged. So when using a monitor with USB-C PD you should remember to close the computer and turn off the monitor before leaving the office or going to sleep (when the office is at home) so that both devices will go to sleep.
This monitor is equipped with quite a few ports and can work as a hub. It offers four USB 3.1 ports (including one with Quick Charge function). However, it should be remembered that when sending images in 4K and 60 Hz with one USB-C cable, their bandwidth decreases and then they work as USB 2.0. There is also an Ethernet port. Unfortunately, similarly to the DisplayPort 1.2, 2 X HDMI 2.0 and the already mentioned USB-C ports are located on the back of the case and face down. Connecting anything is not an easy task and it is best to rotate the monitor vertically.
The Philips Brilliance 329P9H has performed superbly and is certainly a choice worth considering if you are looking for a monitor with USB-C and 4K resolution. When connected via USB-C or DisplayPort we can set up the appropriate image scaling for our needs, just like in MacBooks with Retina screens. It is definitely a good drag horse for people who spend a lot of time in front of the computer and count on a good quality, high resolution image.
Graphics: Philips