Thule Crossover 2 Boarding Bag
Thule travel accessories have been on my blog for years. Their hallmark is a very nice minimalist design, functionality and durability The backpacks I described five years ago still look like new. What's more, Thule has bags and backpacks for virtually every circumstance, I found that out recently when I was looking for something that I could conveniently pack my entire set of devices I use in my school programming lessons.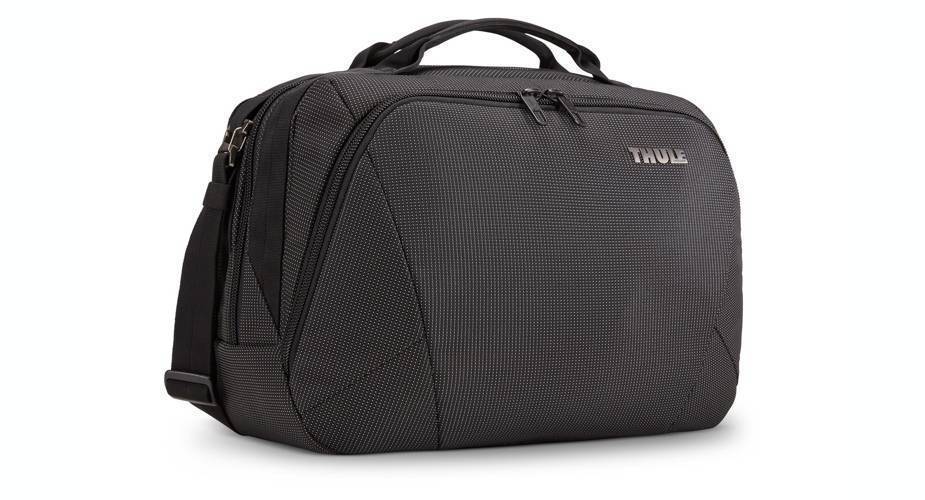 My kit currently consists of two iPads, a Full HD projector, Apple TV and a mobile router. The biggest part of this set is obviously the projector. So initially I was packing my lessons in two separate backpacks. However, Thule has a bag that solved my problem, with the rest not only in this matter. We are talking about Crossover 2 Boarding Bag. All these devices and accessories can be stored in it, there is even a lot of space left for other additional things.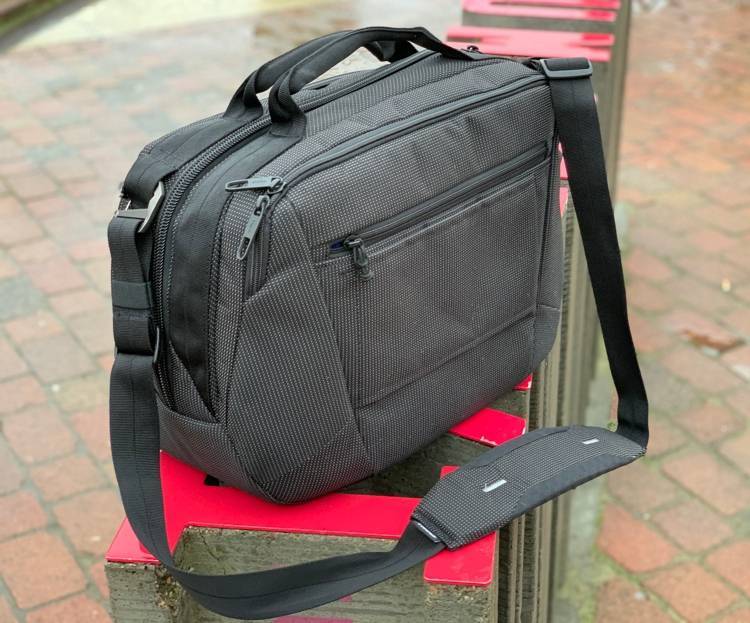 As the name suggests, it is a universal bag, in which you can pack yourself comfortably and take it on board as hand luggage. You can boldly fit there a computer, a tablet, a handy set of change clothes, a book, rechargeable batteries and many other things. The bag has a capacity of 25 liters, so it will fit a lot of things. In some situations, when the backpack is not a required thing, it works even better due to its shape and wider access to the main compartment. This makes it really easier and much more efficient to fill it. The front compartment is a place for all kinds of electronic accessories, cables, batteries etc. The rear compartment, on the other hand, is a place where you can easily hide your 15-inch MacBook Pro or other laptop. There is also a smaller back pocket for documents.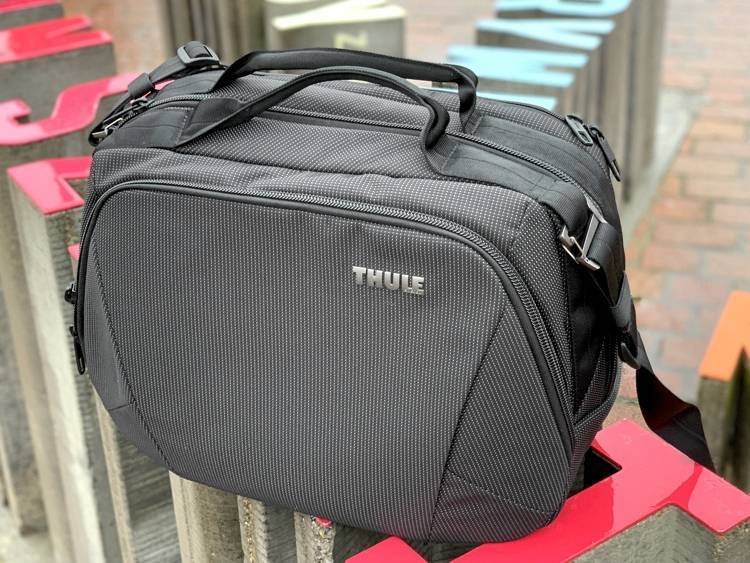 The only thing I could stick to is the lack of a separate compartment or internal pocket for the tablet. Fortunately, my iPads are carried in the appropriate case anyway.
Of course, the bag also has a special handle, for the retractable handle of a larger suitcase, on which you can put it. The whole is made of strong nylon material, the same as most Thule bags and backpacks.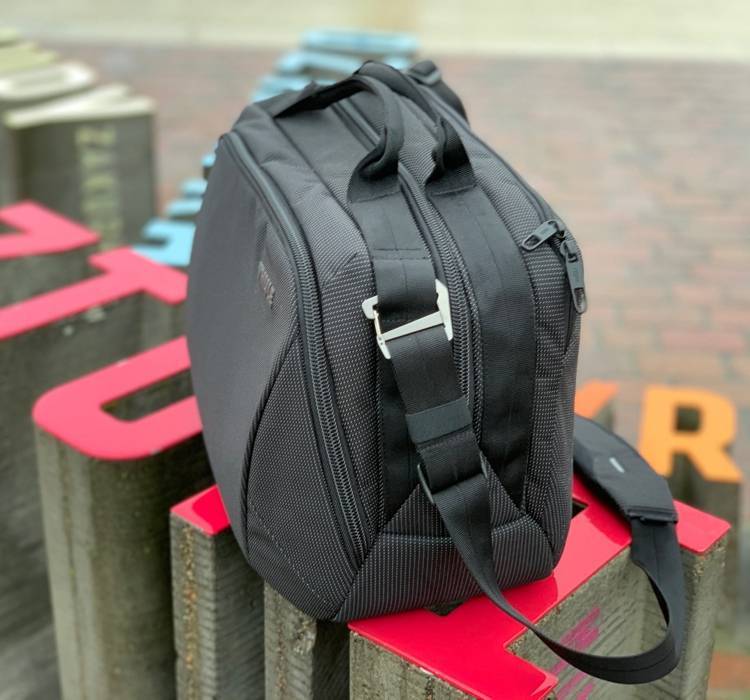 Crossover 2 Boarding Bag works also when I go away for a longer time and work outside the house, e.g. in a cafe. I can pack not only the necessary clothes, cables, chargers but also an additional portable monitor.