Logitech mice are the best, and basta are the best - this kind of statement is not an idle talk thrown to the wind, although of course there will be those who do not agree with it. For years, however, the accessories of this company are often chosen by professionals who spend long hours at the computer. They are simply comfortable and very functional. One of the most popular are MX Master mice. Last year Logitech presented its third generation - MX Master 3. I had a chance to test it for the last two weeks.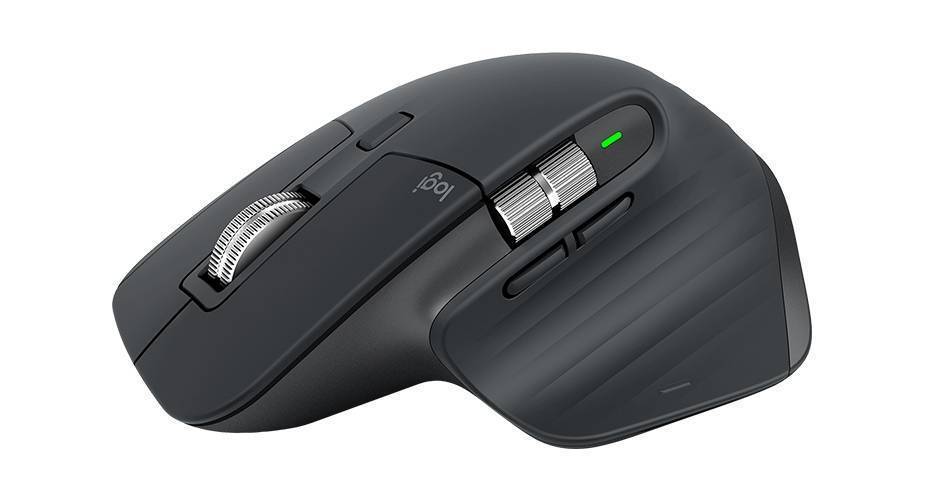 What is most striking about MX Master 3 is the Swiss-made steel electromagnetic scroll wheel called "MagSpeed". It can work in two modes. The first "ratchet", which uses a magnetic ratchet and electromagnets, has a clear pitch during rotation. In the second one, after changing the polarization of the electromagnets, the scroll wheel does not meet the resistance of the magnetic field and rotates without a characteristic pitch. According to Logitech, in this mode, the circle is 90% faster than in other mice (thousand lines per second). The button underneath is used to switch between modes. Thanks to the use of electromagnets the scroll wheel is also extremely quiet.
The larger and more comfortable side knob under the thumb and the two function keys below are also very noticeable in comparison to the MX Master 2S model. There is also, of course, a button located on the thumb rest. With Logitech Options you can use it and additional gestures to easily call up an expose or switch between screens in macOS. The application also allows you to assign different functions of selected programs to particular buttons. It's a pity that the number of compatible programs is quite small: Safari, Chrome, Adobe applications and those from MS Office. For others, you can assign shortcuts to individual mouse buttons, which is also useful. What's more, Logitech Options allows you to set separate speed and directional scrolling values with the help of circles or cursor speed for each selected application.
Logitech Options also offers a very useful Flow feature, allowing you to use your mouse on three computers almost as you would on one. With Logitech Mouse and Logitech Flow, you can conveniently copy files between these devices. What's important is that it doesn't have to be two or three Poppies for example. They can also be Windows PCs with Logitech Options installed on them.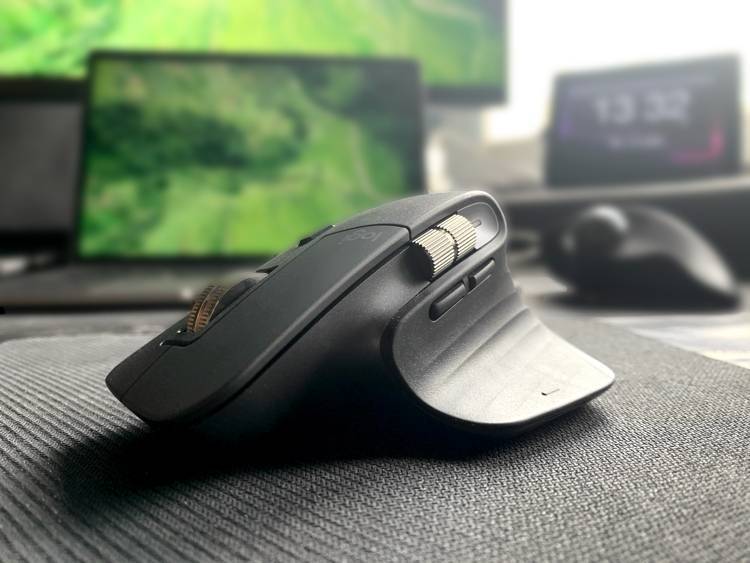 The mouse is very convenient. In recent weeks it has been my main pointing tool and although I prefer the Logitech MX Ergo trackball, which is even bigger and more massive, I cannot say a bad word about MX Master 3. In terms of size MX Master 3 is similar to 2S. With a big hand the right edge and small finger is already leaning against the desk top. This is not a problem and I didn't mind using it although - as I mentioned before - I prefer the huge MX Ergo trackball, where the whole hand rests on the device. Almost the whole surface of MX Master 3 is covered with nice to the touch matt rubber, which greatly improves the usability. Its texture is even more pleasant than the texture of a similar material that covers the already mentioned trackball. It is worth remembering, however, that due to its design it is a right-handed mouse. I wonder if Logitech will also offer its version for the left hand?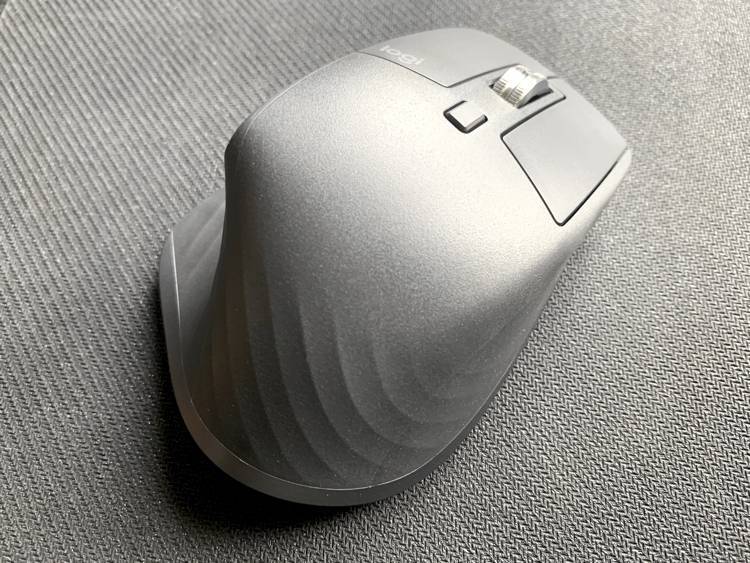 Logitech MX Master 3 has the same 4000 DPI laser sensor as its predecessor (MX Master 2S), so it can work on almost any surface. In fact, I didn't have any problems with it regardless of whether I used it on a colored pad, glass or other surface.
On the bottom surface there was a switch to turn the device on or off and a button to switch between three computers with which the mouse can be paired (either via Bluetooth or radio connection using a dedicated receiver plugged into the USB-A port).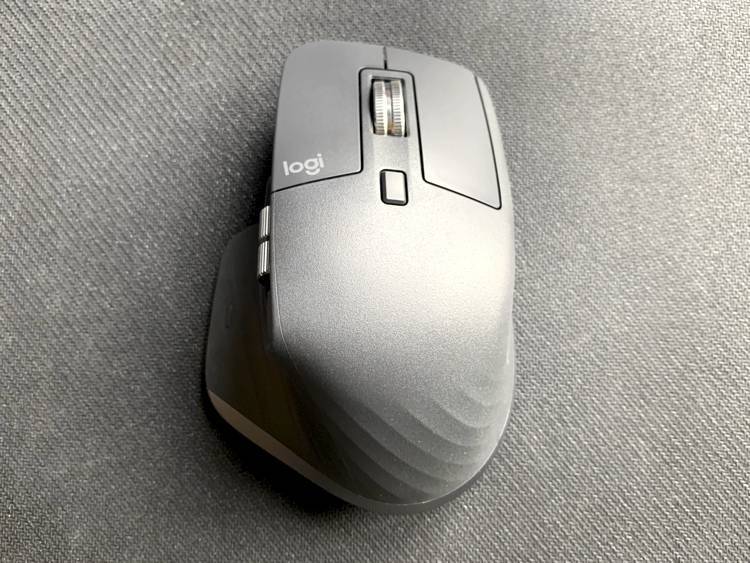 The mouse is to work for 70 days on one charge. It is difficult for me to judge, because I have been using it for two weeks. During this time I did not really have to charge it. The USB-C charging port replaced the old micro USB. It is a good thing that manufacturers are increasingly moving away from this old, uncomfortable solution. I'm surprised, however, that the Logitech radio receiver, which performs better than a Bluetooth connection for some of its products, still has a USB-A plug. I'm looking forward to seeing when this accessory will also be available in USB-C and I won't have to use adapters.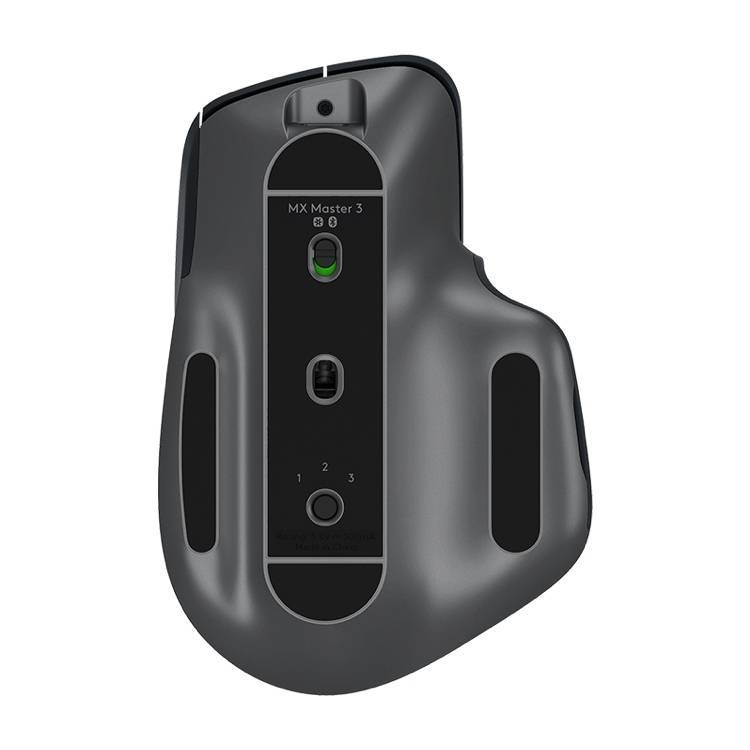 The Logitech brand has been known for years for providing the best mice in every respect available on the market. I remember many years ago quite quickly saying goodbye to a white Apple Mighty Mouse in a soap-like shape that came with my first Mac (iMac from 2007) and turned it into a really powerful (mighty), highly ergonomic Logitech mouse that served me continuously for the next eight years. Of course I can't evaluate the durability of MX Master 3 after two weeks, for sure it is one of the best, if not the best mouse on the market for professional and office use today. Quality and comfort costs money, Logitech mice have never been cheap.