Among the productions available in Apple Arcade you will find many so-called casual games, which are usually played to kill time, e.g. by train, bus, streetcar or subway, or as a passenger of a car, during rush hours when all vehicles are in traffic jams. It seems that there is nothing better for this occasion than the latest game "Mini Motorways" from the Dinosaur Polo Club studio, known from a similar game for iOS - "Mini Metro".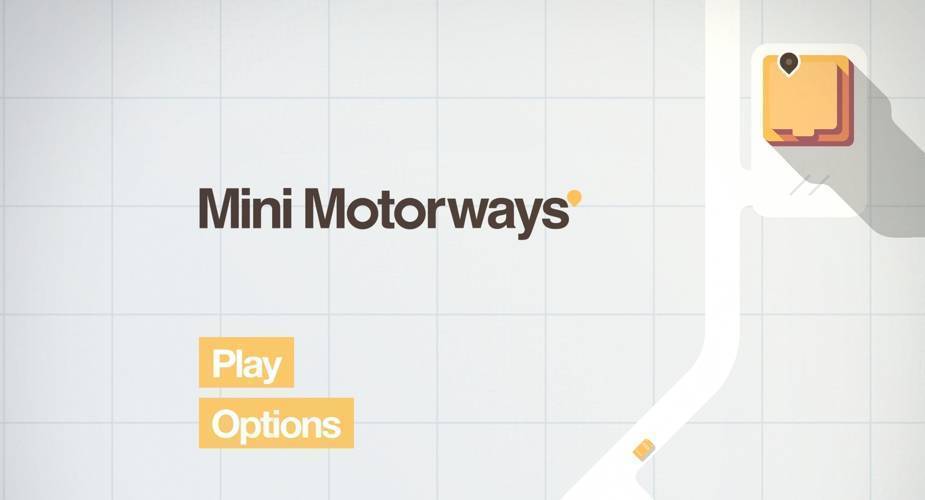 In "Mini Motorways" we play as an urban planner, responsible for roads. These have to combine workplaces with houses in the same colors. It is not important how quickly the product from the factory will be delivered to the apartment, it is important that there is enough storage space in the factory for the production not to stop. The player's task is to build roads in such a way that cars from residential houses arrive at the factory on time and pick up the products produced there. At first, the task seems simple, but as the housing estate, where houses and new factories are built at random, becomes more and more difficult. The streets are jammed and the access routes are getting longer. Highways and traffic lights can be a rescue here. For each week the player receives an appropriate pool of building units (a kind of currency), and in addition, there are either other such units, or traffic lights, a bridge or a freeway - the latter two constructions also require road units, without them it is impossible to build them. Quite quickly they start to be missing, when suddenly new houses appear across the river or at a considerable distance, or you have to make a detour, shortcut or other, faster way of getting from the house to the factory in the same color.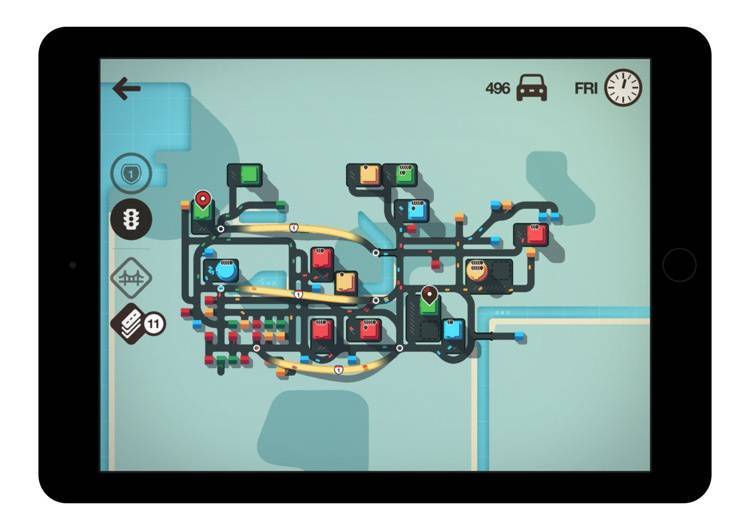 Everything is presented in a simple, very conventional way. However, the whole thing is eye-catching. The soundtrack, although equally simple, is also very pleasant. Controlling is equally trivially simple. Touching the screen switches us between the general view, constantly moving away with the growth of the city, and the detailed view, in which we build or destroy roads, highways or bridges (thus recovering construction units).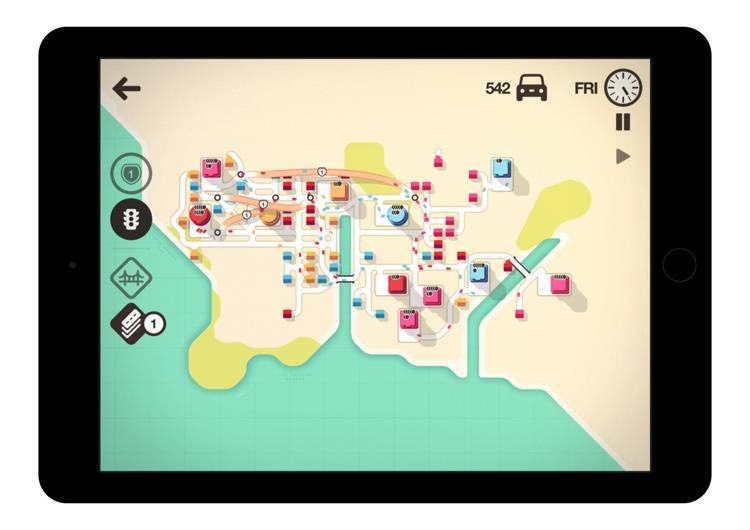 "Mini Motorways", like many similar simple games, can take hours. And although the time in this game goes much faster (a week is a few minutes), you can also lose a few hours in the blink of an eye with it. I sincerely recommend it!