Apple Watch five years later. It's still a great smart watch after all
Five years ago, in April, I got up very early in the morning. It was probably two o'clock when I got into the car. My goal was Berlin, and more precisely a certain exclusive boutique in the center, where the day after the official premiere, you could still buy a new revolutionary Apple product - the watch. The journey from Łódź to Berlin took me about six hours. Another four I stood in the queue to buy - as for communes - what they gave - Apple Watch 42 mm with an aluminum case and a silicone strap, i.e. sport version.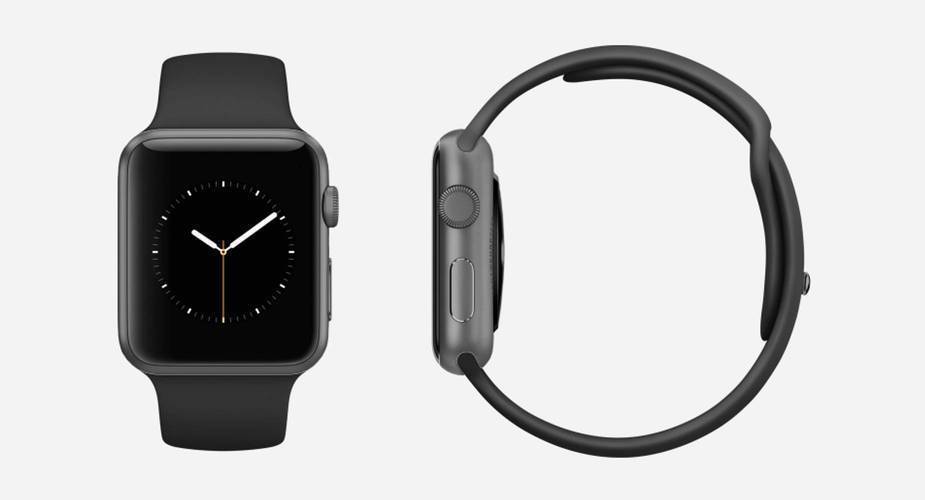 Yes, it's been five years. Today, with a smile, I remember those, not without an element of adventure, trips to Berlin for new Apple products, and especially for this particular product - a watch. His presentation - just over six months earlier - and then the premiere aroused a lot of controversy. There were complaints that Apple is no longer revolutionary, because there were at least a few such designs on the market. Motorola was selling its watches - its Moto 360 was then considered the favorite of this market, or Samsung, which also had several successful designs. There were also LG and Huawei watches, and there was Pebble - the first modern smartwatch, to some extent the father of all modern devices of this type. It was a boom for such devices in general. Other manufacturers also presented their watches. So Apple was entering a market where a lot was already happening and it was getting tight. The appearance of the Apple Watch was also controversial. The prevailing opinion, which I shared, was that this device would not become Jony Ive's "magnum opus". The large and thick envelope was associated with the first iPhone (who knows, maybe that was the idea). Bloggers turned their noses and put the LG watch and the already mentioned Moto 360 as a model, both equipped with a classic round case.
Time, however, turned out to be kind above all to Apple. It was Apple that became the leader of handheld devices, ahead of Samsung, and also leading to some extent to the disappearance of Pebble from the market - the manufacturer of this watch was bought by the then leader when it comes to wrist devices and fitness bands - Fitbit, which in turn last year was bought by Google. The boom for smart watches has not ended, but they are no longer devices that many manufacturers boasted of during trade fairs. Actually, the only company, apart from Apple, that can boast of any results in this market is Samsung. Apple, however, outclassed all rivals and it does not look like anything will change in this matter. Apple Watch has been on the market for five years. During this time, the device gained better processors, better water resistance, a GPS receiver, a noise sensor, and even an EKG. There are also slightly larger screens, although the form of the watch has hardly changed over the five years.
These changes may not be revolutionary, but they are certainly significant. This device is getting better every year, and thanks to it Apple has entered the medical market. Some US insurance companies have been supplying their customers with Apple watches for several years.
The Apple Watch has undoubtedly turned out to be a great success, although Apple has also experienced a spectacular failure that the company prefers to forget about. Perhaps it contributed to the break-up of the company with Jon Ive. Apple Watch was supposed to be a fashion product, an element of jewelry - like traditional watches, and not just a gadget for a geek or amateur athlete. It is worth remembering that the first model was offered with a gold case. I've reportedly wanted to prove myself in this field very much. Not only journalists and technology bloggers were invited to the Apple Watch presentation, but most of all those dealing with fashion. However, they did not give him any chance. A shadow of these old Apple ambitions is a special series of Apple Watches prepared in cooperation with the Hermes fashion house.
In retrospect, in my opinion, the biggest competitor to the Apple Watch is ... the older model of this device. Yes, my wrist still has the first Apple Watch brought from Berlin (though not exactly the one I brought myself, and the model in a dark envelope, brought to me a few weeks later by a friend). Every year I consider a change. I tell myself - maybe it's time to get a new model? I am overweight and with high blood pressure, and newer models will alert me if my heart starts to malfunction. It will also measure my activity better. But I started to deal with the overweight effectively, which of course the Apple Watch comes in handy, I also improved my condition, so I don't feel the need to do an ECG every day.
The first Apple Watch, while not receiving system updates, still works with my iPhone and the newest system, and still does what it was made to do. It shows the time, weather, measures my activity, motivating me to run or walk, shows notifications from the iPhone (so I don't have to take my phone out of my pocket often) and sue