Fish taken out of the water - being addicted to the Apple ecosystem
From time to time I am asked by podcasters or bloggers from other editors what I use and what services I use. For years it has been an Apple ecosystem consisting not only of Macs, iPads, iPhones and Apple TV, but also of various types of accessories communicating with them via the HomeKit platform and services offering, among others, digital content (i.e. App Store, Apple Music and Apple TV, formerly iTunes Films), mail access and file synchronization via iCloud both between systems and across multiple applications. All this is based on my digital identity, Apple ID.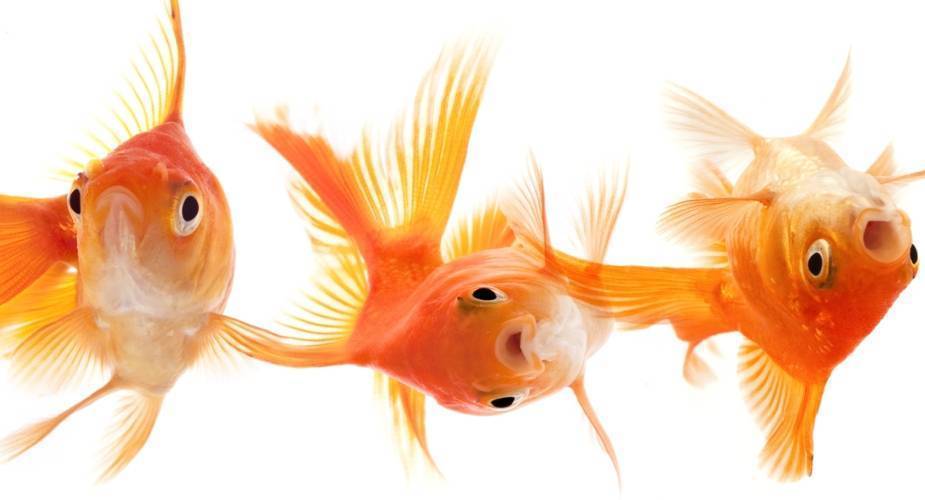 This makes it all convenient and efficient. I can control my home with Siri, buy videos that I then watch on different devices virtually anywhere I have internet access, listen to music in a similar way, archive photos taken with my iPhone, receive and send emails. I realize that actually my whole digital life is based on the Apple ecosystem, and soon - with the new features of iCloud (folder sharing) - I will probably give up using the independent file cloud, Dropbox. Is this solution surely convenient or safe for the user? I don't mean the threats lurking in the network, criminals trying to steal my sensitive data, but the dependence on one company and in fact one Apple ID account, which the company can simply block under certain circumstances.
Ban from Apple
I must admit that for years I have not been aware of this - so obvious - fact. I only got a sober after reading the article by Luke Kurtis, one of the editors of Quartz, which, like me, was entirely based on the Apple ecosystem, which revolves around the Apple ID account. The last one was blocked one day. The reason for this was the execution of a gift card that was reportedly stolen, although it was purchased completely legally by him. In one moment he lost access to his movies and music, on which he has spent more than $15,000 since 2005, as well as files kept in the cloud, photos, calendar data and applications that synchronized his data via iCloud.
I'm not hiding that the amount mentioned above made the biggest impression on me. I spent much less in this store. My collection of movies in iTunes has several dozen items. However, the number of photos kept in iCloud already reaches tens of thousands.
We do not serve these customers
In traditional, analogue stores and service points, we get what we pay for, on ownership. If a store, e.g. a bookstore or a media market ceases to exist, then books, DVDs or Blue Ray movies and games will not disappear from our shelves. Even if in some store, for very different reasons, we find ourselves on the list of unattended customers, we can stand up and go to any other store, because what we bought in the one they won't let us in any more is still on our shelf.
However, this is not the case with media purchased from the iTunes Store. If our account is blocked, we can - at least for some, often longer time - say goodbye to our entire library, to which, as loyal customers, we could spend even thousands of zlotys over the years. Even if we unknowingly break our agreement with Apple, that's what it may end up with. Then, it really depends on who we find ourselves with and what our strength is.
Editor Quartz fought to unlock his Apple ID and access to the content he bought for two months. He was bumping off from different levels of technical support, as well as the people responsible for security at Apple. The case was actually hopeless until he wrote to Tim Cook, introducing himself as the editor of this popular blog. And although the Apple CEO himself did not reply, his account was soon unlocked, he even received an apology from the company with explanations. Apple said that his case will help to improve the whole process, so that similar situations will not happen in the future.
What would happen if there was someone less known in his place, someone who does not have a certain public hearing - someone who will not cause the so-called "social media crisis"? It would probably end up with Apple's answers that the user broke the agreement and that's it. Yes, you could go to court with it and you would probably have a chance to win. Kurtis was deprived of access to his account for two months. In case of a court battle, it would certainly have taken much longer. During this time, the user would simply be denied access to his cloud files and the multimedia content he bought (you can renew your subscription to Apple Music with a new account or move to Spotify, Tidala or another similar service).
Apple-style debt collection
Blocking access to purchased content is also used by Apple in other situations, e.g. when a card payment in one of the stores within the same Apple ID fails due to insufficient funds in the related bank account. Usually you then need to update your card data in your profile settings. For this time, access to purchased videos may also be limited. This has happened to me several times in recent years when I forgot to top up my online shopping card, which I use to pay in the iTunes Store.
Comfort price
Of course, such cases are not massive, and anyone can assume that nothing like this will happen to him. The advantages of the Apple ecosystem are undeniable - easy and fast access to multimedia content, files and services from virtually any device. It is more convenient and faster to buy a movie in the iTunes Store and be able to watch it in Full HD or 4K HDR on the right device than going to a media store or press room to find the right Blue-ray disc. For this we also need a special player, which we won't pack in our pockets, just like our iPhone. However, my sense of comfort and security has been disturbed. It's time to think about diversification, or at least about where to buy movies, so that you can access them anytime and anywhere. It is important to remember that a user's account in their own store, together with the movies they bought, may also be blocked by another provider of such services.