After a great stationary keyboard Logitech MX Keys for Mac and its older universal sister MX Keys, it's time for a definitely mobile product - the Logitech Keys-To-Go keyboard for iPhone and iPad.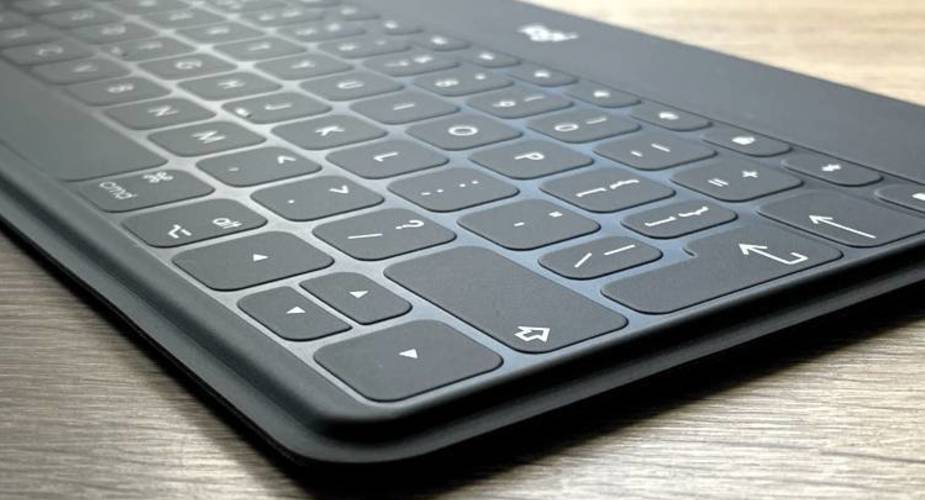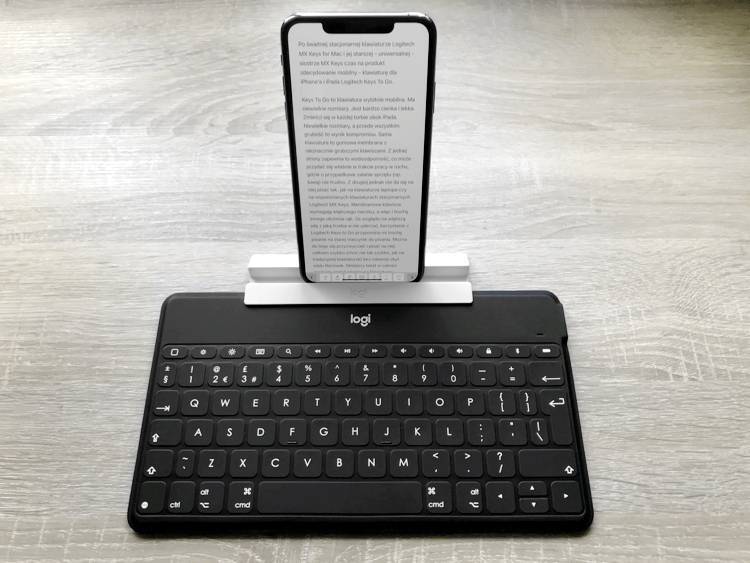 The Keys-To-Go is an extremely mobile keyboard. Small in size, very thin and light in weight, it will fit in any bag or backpack. Its small size and above all its thickness is the result of a compromise. The keyboard itself is a rubber membrane with slightly thicker keys. On the one hand, it provides water resistance, which can be useful while working on the move, where it is not difficult to accidentally spill the equipment (e.g. coffee). On the other hand, however, it is not possible to write on it like on a laptop keyboard or on the mentioned Logitech MX Keys. Membrane keys require more pressure, and therefore a little different hand position. Because of the more power you have to hit them with, using Logitech Keys-To-Go reminds me a little of typing on an old typewriter. You can get used to it and write on it quite quickly, without making too many typos. But not as fast as on a traditional keyboard. This text was written entirely on the Logitech Keys-To-Go keyboard connected to iPad Pro 10.2".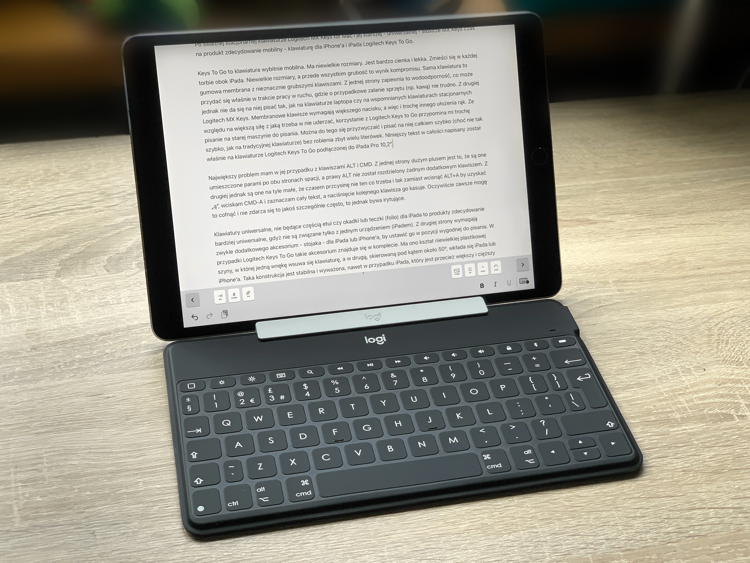 The biggest problem in her case is with ALT and CMD keys. On one hand, the big advantage is that they are placed in pairs on both sides of the space, and the right ALT was not separated from the CMD with any additional key. On the other hand, they are so small that sometimes I press the wrong one anyway instead of pressing ALT+A to get "ą", I press CMD-A and mark the whole text, and pressing the next key deletes it. Of course I can always undo it and it does not happen very often, but it is annoying.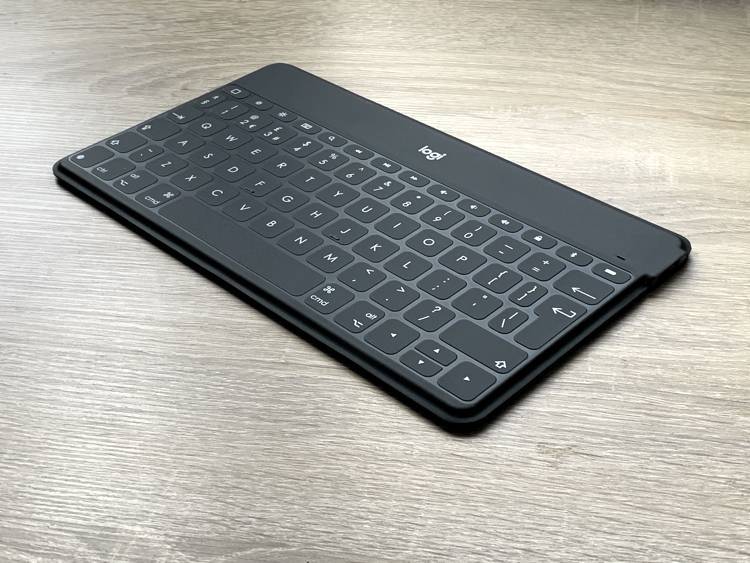 Universal keyboards, which are not part of a case or cover (foil) for iPad are much more versatile products, as they are not tied to just one device. On the other hand, they usually require an additional accessory - a stand - for the iPad or iPhone to be placed in a comfortable writing position. In Logitech Keys-To-Go cases, such an accessory is included. It takes the form of a small plastic rail with two recesses. The keyboard is slipped into one and the iPad or iPhone is inserted into the other one, facing upwards at an angle of about 50°. This design is stable and balanced, even with an iPad that is bigger and heavier than an iPhone.
The built-in battery allows three months of operation on one charge. I can believe these assurances of the manufacturer, because for the first two months of using it I did not have to charge it yet.
Logitech Keys-To-Go is definitely a solution for people who need to write some longer text sometimes on an iPhone or iPad but don't want to carry bigger and heavier keyboards with them and who agree to make compromises. It's also a great additional keyboard for home or office, where for example Apple TV is located.
At the end, I'll can only complain on price - $69,99. In my opinion, however, this is a lot for a mobile product, which we will use more or less occasionally.